You're pregnant! Congratulations! You'll want to buy maternity clothes to help you through your pregnancy. But what do you need to know about maternity clothes? How do they work?
Don't worry; Momoutfit is here to help to let you know "how do maternity clothes work?"
This article will discuss all types of maternity clothing and how they function.
I will cover tops, bottoms, dresses, workwear, swimwear, party wear, and more. So, read all the information to shop for maternity clothes or almost done with your pregnancy.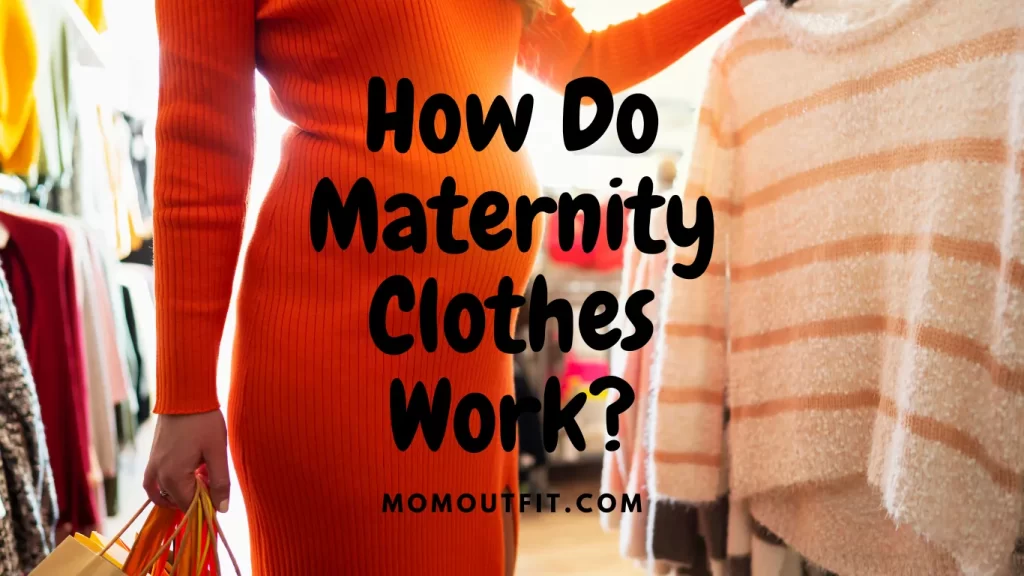 How Do Maternity Tops Work?
Maternity tops are a godsend for pregnant women—they provide extra room for the baby bump. Also, they are often designed to flatter the figure. But how do they work?
Well, maternity tops come in all different shapes and sizes. But they all have one similar thing: they are designed to provide extra space for the pregnant belly. You can do this in a few different ways.
Some maternity tops have an elasticized panel that stretches across the belly. On the other hand, others have a more relaxed fit that hangs loosely over the bump.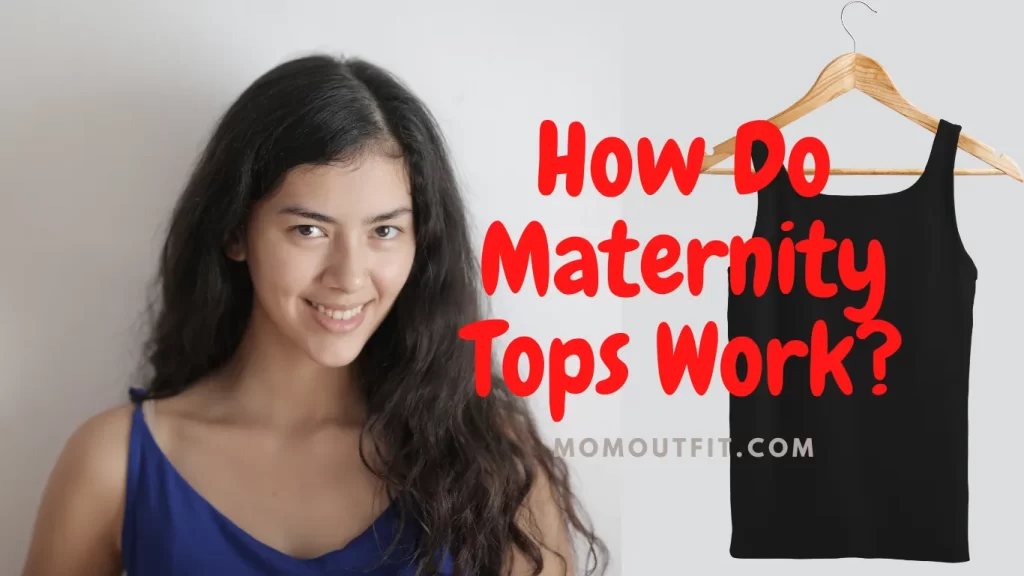 Some tops are designed to be worn over the bump, while others are made to be tucked in. And still, others have adjustable straps or buttons to make them smaller or larger as needed.
No matter your style, a maternity top is a must-have for any pregnant woman.
How Do Maternity Bottoms Work?
Regarding maternity bottoms, they work similarly to our everyday pants, just with a bit more give. The waistband will be comfortable and stretchy. So, it can grow with your bump.
The fabric will also be stretchy, allowing you to move and breathe easily. Plus, the length will be longer to cover your bump and keep you comfortable all day long.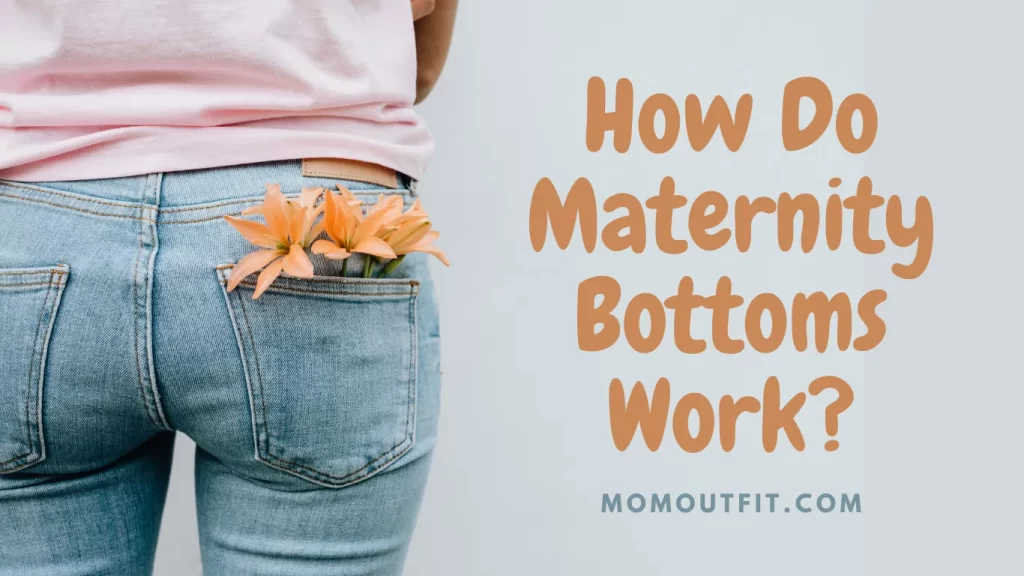 Many maternity bottoms are available, from jeans and trousers to skirts and shorts. So, whatever your style, you can find a pair of maternity pants that suit you.
How Do Maternity Dresses Work?
Maternity dresses are designed to accommodate your growing bump. Many have clever features to help you feel comfortable and look great.
Most maternity dresses are made from stretchy fabrics that will give as your bump grows. Even many have wrap-around panels or adjustable straps to ensure a perfect fit.
Some maternity dresses also have discreet breastfeeding panels. You can release them for easy nursing.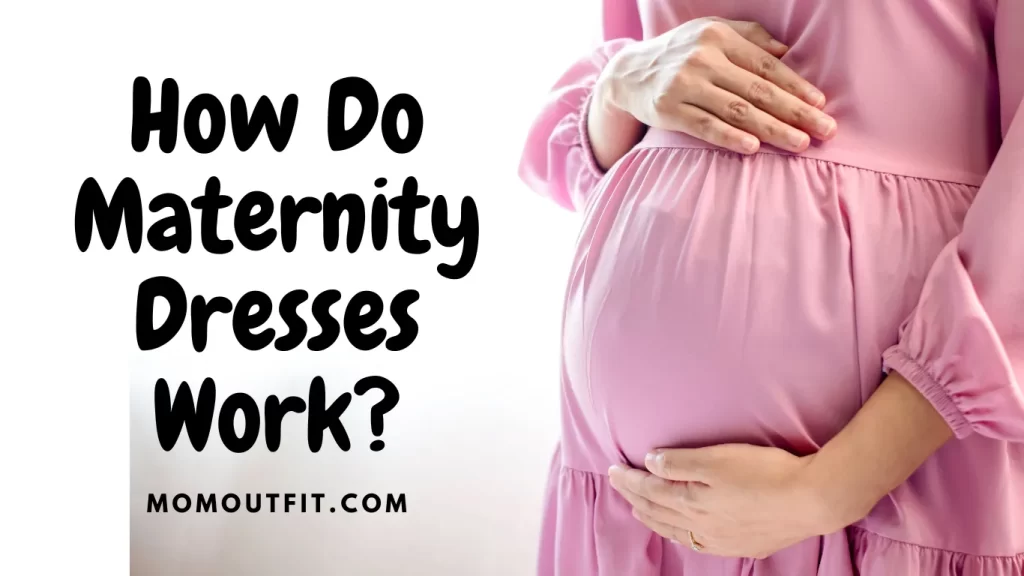 If you are looking for a maternity dress for a special occasion, choose one with a flattering fit and a fabric that will stretch. You should look for a dress with an empire waistline or a V-neckline, which will help show off your bump.
How Do Maternity Workwear Clothes Fit?
Maternity workwear also has its own unique features. Cleverly designed panels and adjustable features like drawstrings, elastic waistbands, and adjustable straps give you a comfortable fit while accommodating your growing bump.
Maternity workwear pieces often feature strategic pleats and gather to give room to move around without compromising the smartness of your outfit. The material is often lightweight and breathable, such as linen or cotton blends. So you can stay cool in summer.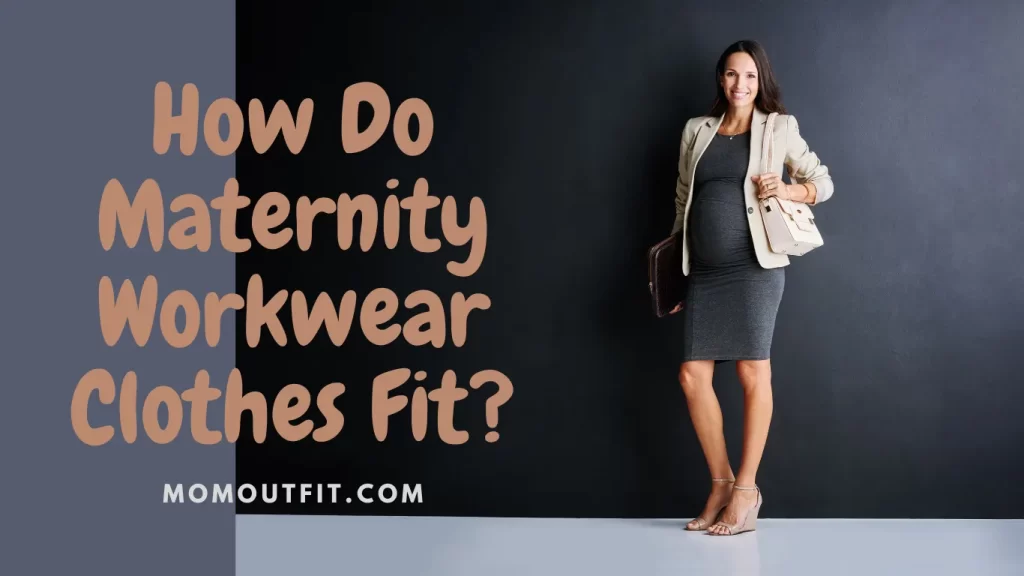 These items also pay attention to the fit around the shoulder area—with relaxed styles that feature wider shoulder seams to accommodate any muscle growth when carrying a baby. And do not forget about room for your growing bust—look for wrap front tops with hidden adjustable ties at the back.
What Types of Swimwear Are Available for Maternity Wear?
Swimwear for maternity comes in various types and styles. For those who prefer an extra layer of coverage, tankinis and one-piece swimsuits provide more coverage than a traditional two-piece swimsuit. They come in various colors, patterns, and designs with adjustable straps that are usually adjustable or stretchy.
For those who want added shaping and discreet support, swim dresses provide extra coverage from the bust to the thigh area. These pretty pieces work exceptionally well for those pregnant women whose tummies are growing more quickly than their bust size would suggest.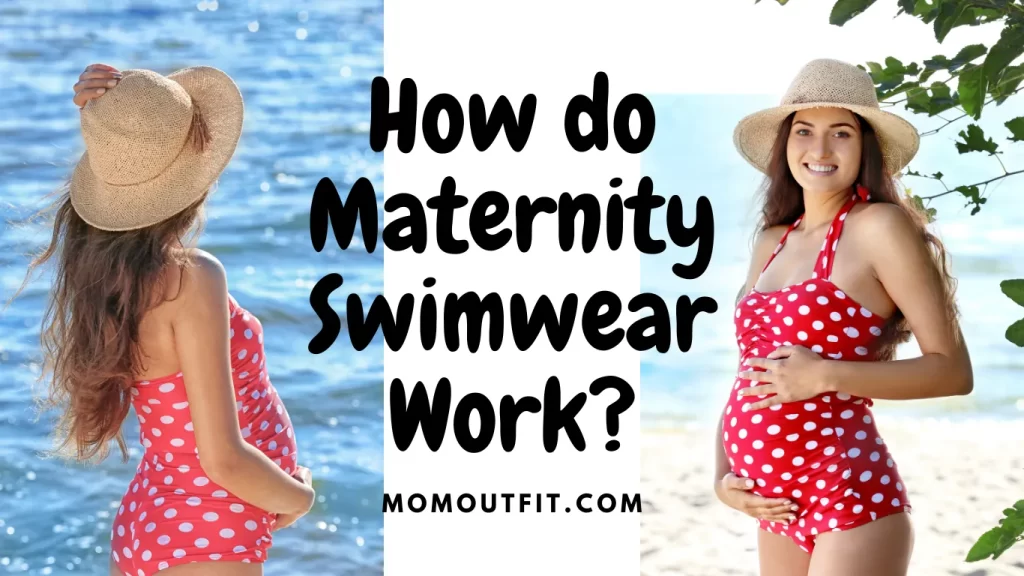 A maternity swim skirt is always available if you want even more coverage. This style comes with a drawstring waistband which helps to fit your ever-growing bump throughout pregnancy. Most skirts come with matching bottoms. So you can combine them to create your perfect beach or pool look!
What Are Types of Party Wear Available for Maternity Wear?
When it comes to maternity party wear, the options are endless! From flowy vintage-style dresses to sleek and stylish maxi dresses—you can find something for every occasion. As your belly grows, you will want to look for styles that emphasize your bump and make you feel beautiful. Look for body-hugging silhouettes that feature pleats or gathers that let the fabric stretch with you.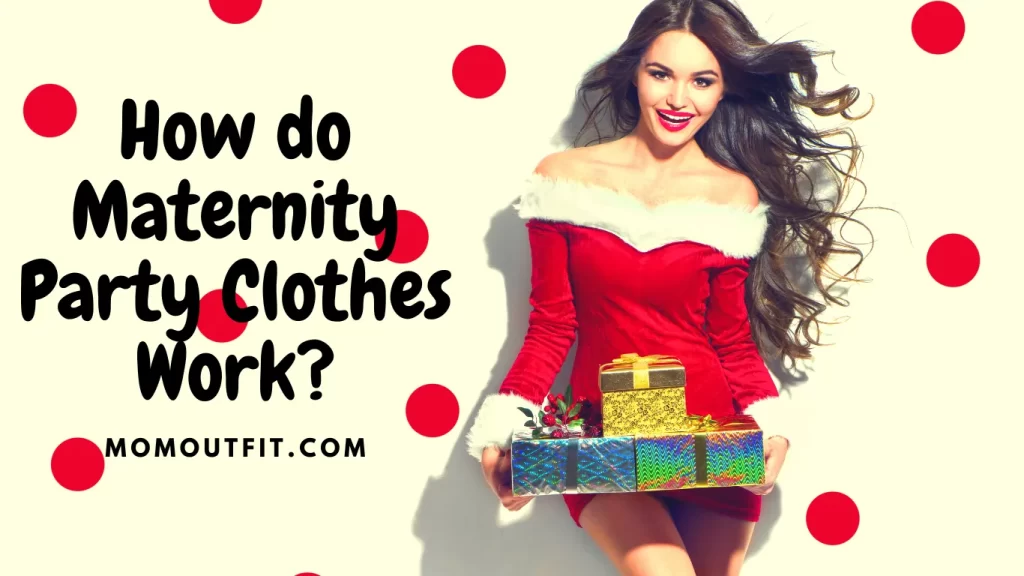 Choose from a range of light and airy fabrics like chiffon, tulle, silk, lace, and cotton blends—all of which will be comfortable and fashionable. For more daring looks, pick maternity items with daring cuts or asymmetrical necklines like halter tops and jumpsuits. The key is to go for items that flatter your figure while giving you enough room to breathe and move comfortably.
Tips for Styling Maternity Clothes
It is a bit challenging to know how to style your maternity look. A few tips are:
Choose items that accentuate your shape and make you feel good. Avoid pieces that are too tight or make you uncomfortable.
Layer tops with vests, cardigans, and camisoles to add coverage and support.
Wear clothes that have adjustable features such as drawstring waistlines or ruched sides.
Invest in high-quality pieces you can use during and after pregnancy, such as classic black trousers or a timeless white shirt.
Look for items with extra space around the bust for nursing if needed.
Opt for soft, flexible fabrics for comfort, and choose pieces that do not cling too closely to the body (like knitwear).
Pay attention to colors and prints – they can help break up the silhouette when wearing oversized items!
Additional Resources for Finding and Styling Maternity Clothing
No matter what kind of maternity clothing you are after, there are plenty of places to look. Shopping online is a great way to find the perfect piece, and many stores have dedicated sections for maternity wear. Plus, with the rise of subscription boxes, there are now custom boxes that offer pieces designed just for pregnant women.
You can also find second-hand maternity items in consignment shops or online thrift stores. Used items can help find a special occasion or workwear piece on a tighter budget.
Online styling services provide personalized assistance when incorporating maternity clothes into your wardrobe. This service considers your style preferences and shapes as it changes over time – they will even send clothes directly to your door!
And finally, do not forget about asking family and friends. If anyone in your circle has recently been pregnant, they might have some great advice or even clothes they would be willing to lend or give away.
Conclusion
In conclusion, although all maternity clothes work differently, they have the same goal: to make the wearer feel comfortable and stylish.
There are so many different types of maternity clothes available now that there is sure to be something to suit everyone's needs. So, do not be afraid to experiment and find the perfect style for you!
I hope you have learned about "how do maternity clothes work?"
Thanks for coming to Momoutfit.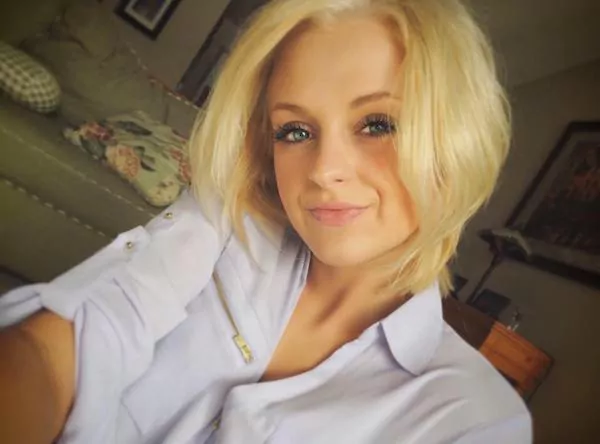 Born in Texas, Jennifer loves to spend time with her kids. Often, she shares her thoughts from the experience of being a mother. She focuses on surprising the Momoutfit readers with incredible information. Her vision is being a better mother, a visionary person.