Are you a working mom-to-be looking for stylish, comfortable, and professional maternity clothes? You've come to the right place – "maternity clothes for working moms!" I've covered for you whether you're in the office, on a Zoom call, or running errands.
There is no need to compromise your sacrifice style for comfort or work attire for practicality. Let me show you how to dress your bump like a boss!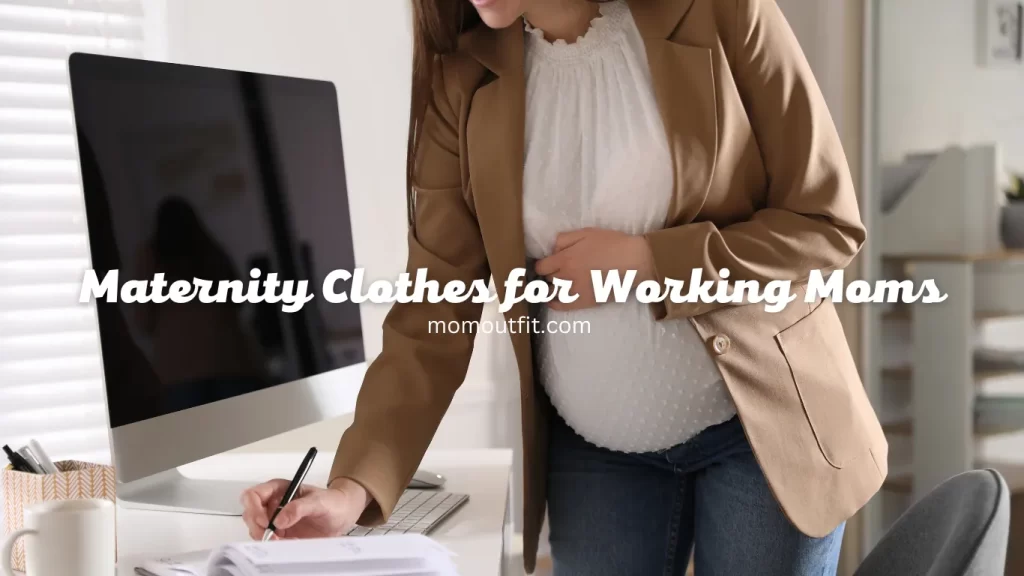 Introduction
Being a working mom, shopping for cute and comfy maternity clothes for pregnancy can seem overwhelming. Finding the perfect outfit is no small feat with rapidly changing fashion trends and body changes during pregnancy.
However, there are some essential tips to help you navigate this process. So you can feel your best as you continue to grow while on the job.
My guide provides vital factors to consider for buying maternity clothes for work wear, from realizing cut and fit to deciding on practical layers and accessories. By considering style and comfort during all stages of pregnancy, you can build a versatile wardrobe to last throughout your maternity journey.
Types of Professional Office Wear for Pregnant Ladies
As a working mom-to-be, you may wonder what maternity clothes are the most comfortable, fashionable, and suitable for an office environment. Understanding the different types of maternity clothes available is essential to select the best items for your wardrobe.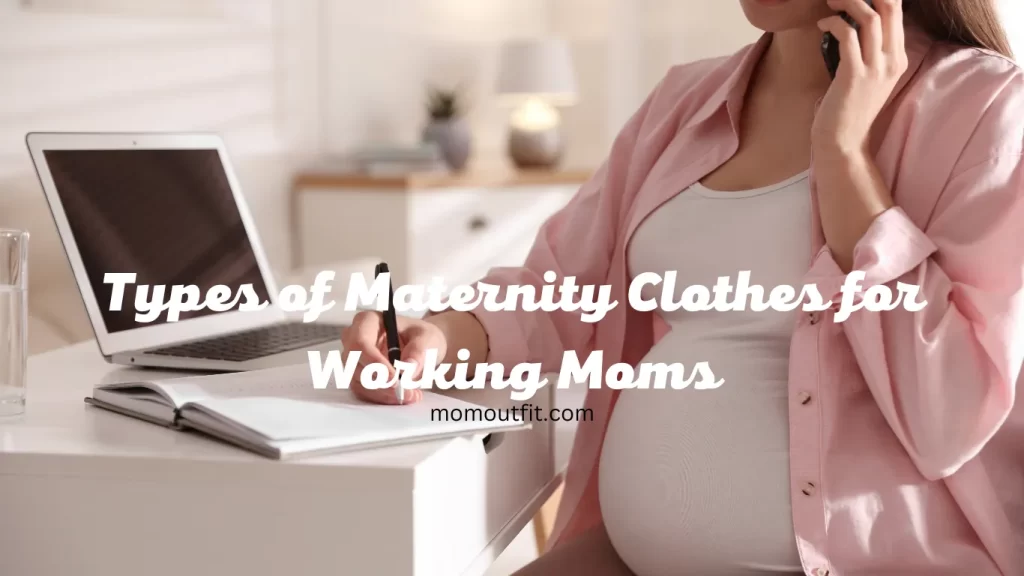 The most popular and classic options include:
Tops – Blouses, shirts, and tunics with adjustable waists will flatter your figure in an office setting. A fitted top is ideal for showing off your baby bump without overly stretching the fabric. Longer tops and jackets can also provide extra coverage to remain professional while staying comfortable.
Bottoms – Maternity pants come in various styles, from bootcut to skinny fit, allowing you to find the perfect fit for your pregnant body. Look into classic leggings or maxi skirts if you want more coverage or room to grow with your pregnancy.
Dresses – Look professional while staying comfortable with a knee-length wrap dress or a sheath dress with capped sleeves. You can also find dresses explicitly designed for nursing wear which provide easy access when breastfeeding at work or on breaks.
Accessories – For an added touch of style, incorporate a pair of low heels into your look or carry a structured bag that will give subtle sophistication to any outfit combination. Scarves make great accessories for coordinating multiple color palettes within one outfit. Also, they can add room for adjustments over time due to changing sizes from morning sickness to full-term pregnancy body shape changes.
Benefits of Maternity Clothes for Working Moms
Maternity clothing designed for the workplace considers a range of practical considerations. With attention to detail and comfort features, maternity workwear keeps the comfort and flexibility of expecting moms in mind. But you will not regret sophistication or professionalism.
Specifically, maternity work clothes ensure pregnant women can comfortably and confidently go about their workday without worrying about any wardrobe mishaps or discomforts. The garments are breathable and flexible enough to accommodate every stage of pregnancy.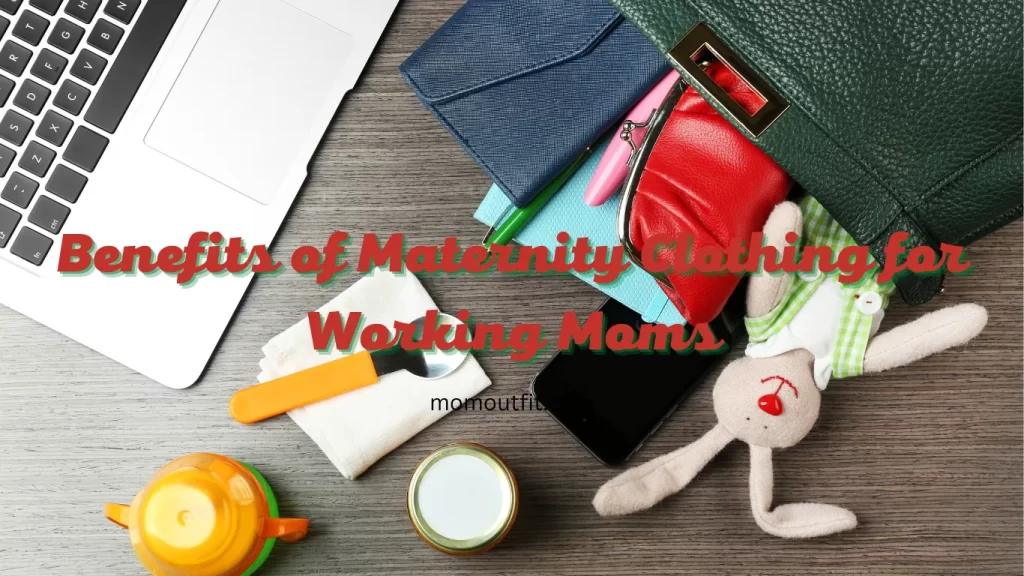 Likewise, they ensure that everything from usual morning presentations to quick office errands crosses your mind. You can relax without thinking about your clothing not being suitable for setting the right impression.
Furthermore, maternity work clothes also feature flattering styles that compliment a pregnant woman's curves without losing their role as fashion-forward business attire. You can get well-structured trousers with a drawstring waist for full-day coverage.
Even wrap-front dresses with an inner fastener panel offer elegant styling options for informal business lunches. You can find many options to make a strong impression while being comfortable.
How to Choose the Right Maternity Clothing for Working Moms
When pregnant, visiting a maternity store or department at the beginning of each trimester is vital to ensure your growing bump is supported and comfortable. Maternity clothes come in various options to suit any size, shape, and lifestyle. However, for working mums, a maternity wardrobe needs to be versatile, allowing you to feel both fashionable and functional when looking your best for the day ahead.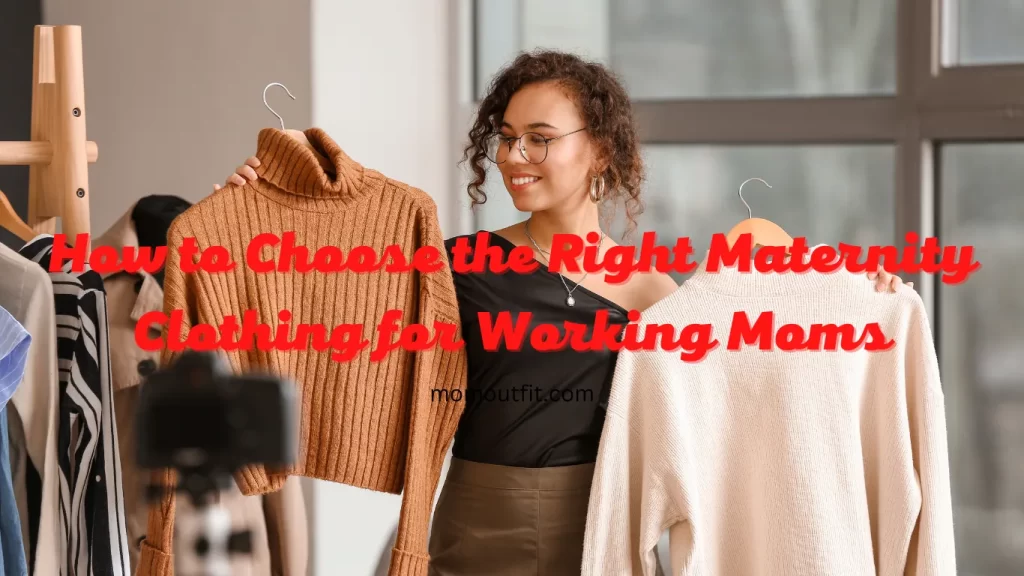 Some tips on how you can build the perfect maternity wardrobe that caters to your bright yet comfortable office look are:
Shirts: Loose-fitting blouses with ruching will flatter your body in all the right places. Button-down shirts offer adjustable levels of support that can add an extra layer of comfort. As well chambray or denim-style shirts are timeless and practical.
Dresses: Select maternity dresses made with stretchy materials like elastane and lycra to provide flexibility while nipping in your baby bump. Wrap-style dresses are fabulous for instant glamour. Alternatively, jersey shifts have special waistlines that conceal extra inches but allow space to move around comfortably at work.
Jeans: Jeans with 'bump fit' detailing make dressing up stylishly effortless during pregnancy. Also, you should avoid pants with an elastic band across the waistline, which can pinch uncomfortably around your stomach as you grow. Style tip – keep it simple from top-to-toe by pairing skinny black jeans featuring subtle side ruching with a tucked-in gingham patterned shirt for easy office-appropriate attire throughout pregnancy.
Skirts: Stretch materials offer relief from workday aches and pains. Pencil skirts combined with statement blouses make perfect partners, taking you through hours spent typing away stress-free. They also provide smart-casual comfort without compromising on glamour.
Overall, it is crucial that any maternity clothing offers support, practicality, and comfort suitable for each stage of pregnancy while being easily adaptable enough to take you through shifts in the office stress-free while keeping up appearances!
Where to Find Quality Maternity Clothes
Active moms-to-be need quality maternity clothing to look professional and feel comfortable in their nine months of pregnancy. If you're looking for stylish, affordable maternity wear that may lead you from the office to your evening appointments, there are a few places you can turn:
Department Stores and Chain Retailers: Target and Walmart carry affordable maternity clothes such as t-shirts and leggings. They usually carry a small selection of dressy items in addition to casualwear.
Online Shopping Sites: Asos, Boohoo, and Isabella Oliver offer reasonably priced trendy clothing for pregnant women. Look for classic pieces with a modern twist, like sleeveless tops paired with tailored pants or blazers.
Maternity Boutiques: Stores like A Pea in the Pod are specifically dedicated to maternity clothing for working mothers. You'll find classic pieces alongside modern trends in silhouettes that will flatter your growing body shape. Prices may be higher at boutiques, but you can be sure of top-notch quality.
Consignment Shops: Consignment shops offer designer pieces at a fraction of their original price tag. You can find gently used or even new items at these shops – perfect for building your work wardrobe on a budget!
Navigating the world of maternity fashion can be daunting for many working moms. So, a few tips on styling maternity clothes can make all the difference. Finding a work-appropriate outfit or looking for pieces that transition from office to party time, some tips and tricks are here to create looks that will turn heads and make you feel comfortable.
Create Balance – One of the most important aspects of styling maternity clothes is finding balance by pairing complementary or contrasting items. For instance, pair a classic blazer with leggings for a professional look. Then, switch it up by topping off your look with an unexpected accessory, such as a colorful scarf or statement necklace.
Think Versatile – Make sure your pieces are comfortable and can take you day to night. Look for feminine blouses and sweaters – they're great options when paired with trousers and provide comfort without sacrificing style. If you need something special for an event like a baby shower or birthday party, try investing in dressy pants explicitly tailored for your maternity body type. They offer flexibility and comfort while making special occasions even more enjoyable!
Select the Right Fabrics – Choose fabrics wisely – silk and cotton blends are some of the most versatile materials to keep you cool throughout the day. Linen is also an ideal fabric choice as it has cooling potential. It doesn't wrinkle quickly and helps hide bumps (especially during hot summer months!). Softer materials like wool can help you stay warm in wintertime weather without sacrificing comfort (or fashion).
Be Confident – Most notably, wear what makes you feel confident! Your wardrobe should make you feel empowered every step of pregnancy and beyond. So don't be afraid to invest in pieces that make perfect sense with your current shape (and future after-baby figure). Accentuate those curves by choosing items designed specifically for pregnant bodies – keyhole back tops, wrap dresses, and draped cardigans can work wonders!
Pros and Cons of Buying Maternity Clothes
Although maternity clothes are designed to keep you comfortable while pregnant, they can be an expensive investment. Before investing in a new wardrobe of maternity clothes, you should understand the pros and cons of buying these items.
Pros:
Maternity clothes often provide more coverage and support than regular clothing. They help you to feel more confident and secure throughout your pregnancy.
Maternity clothes provide extra space or elastic waistbands for easy growth during pregnancy. So, every purchase can last throughout your entire pregnancy.
Many maternity stores offer trendy clothing with modern cuts and styles that make you feel fashionable without sacrificing comfort.
Cons:
Buying an entire wardrobe of maternity clothes can be expensive and quickly add up over nine months, making it difficult to manage from a budget standpoint.
Maternity clothes tend to have shorter lifespans than traditional clothing due to their specialized construction for pregnancy. So it may get discarded faster once your pregnancy ends.
Many off-the-rack maternity clothing options don't look like traditional office attire, making it difficult for professional women to find work-appropriate garments without spending much money on custom pieces or alterations.
Conclusion
Finding comfortable yet stylish maternity wear can be a challenge. But if you research well and consider things, working moms can find fashionable and appropriate clothes for their professional environment. With the proper focus on fit, materials, and accents, you can put together a wardrobe that will take you through your pregnancy and beyond.
When shopping for maternity clothes for work, look for neutral colors such as navy blue and black, which are more versatile than brighter shades. Look for pieces with touches of sophistication, such as velvet ties or buckles on blazer jackets. Try to find high-quality garments to get the most mileage during your pregnancy. Don't forget to accessorize! Scarves, jewelry, or a trendy handbag, will add the perfect finishing touches to any outfit.
Remember, feeling confident in your clothing choices can help boost your self-esteem during an already emotional time when your body is undergoing so much change. Shopping around and finding pieces that fit nicely can help you make sure that you feel like "you" throughout this beautiful journey into motherhood!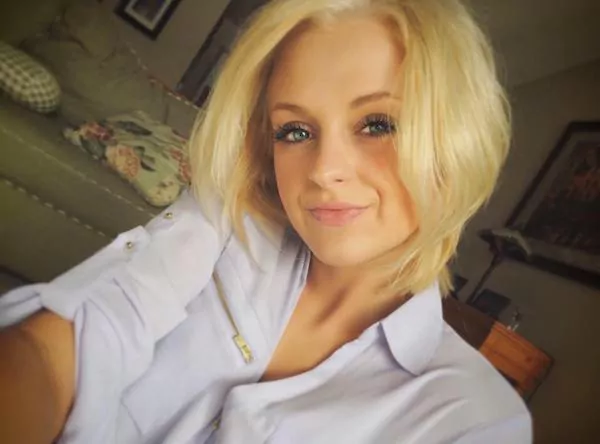 Born in Texas, Jennifer loves to spend time with her kids. Often, she shares her thoughts from the experience of being a mother. She focuses on surprising the Momoutfit readers with incredible information. Her vision is being a better mother, a visionary person.