Attention petite ladies who are expecting: You don't have to sacrifice style for comfort in maternity clothes! Here, you'll find ideas about maternity clothes for petite ladies.
Many fashionable and flattering maternity clothes are explicitly designed for your bantam frame.
So, no more searching through racks of ill-fitting options! You can look and feel your best during this special time.
Introduction
Women who are petite in stature often have difficulty finding clothing that fits during pregnancy. Standard maternity sizes can fit women of average size. Yet they may not accommodate the body proportions of a petite woman.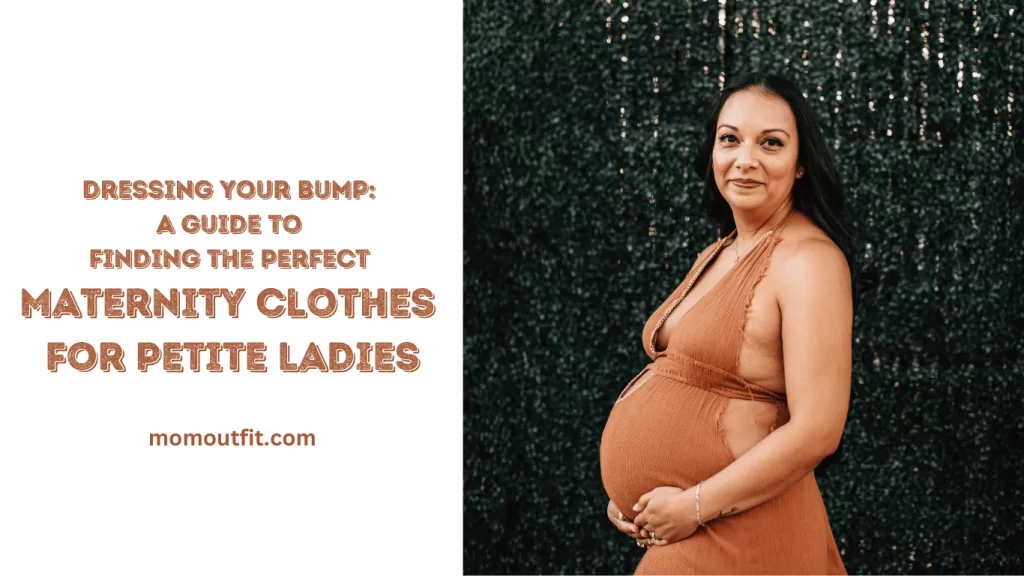 For comfortable sleepwear, stylish basics, or fashionable office wear, plenty of options are available for petite moms-to-be. Each brand on the market offers a unique selection to meet the needs of its customers, but before you start shopping, it is essential to know your body shape and measurements. It will ensure that you select clothing pieces that flatter your figure and provide maximum comfort and confidence during your pregnancy.
In this guide, we will cover the varieties of cuts and fits available in maternity wear explicitly designed for petite women:
Benefits of Wearing Maternity Clothes for Petite Ladies
Maternity wear for petite ladies provides many benefits during and after pregnancy. Many petite women find that maternity clothes provide a more focused and tailored fit than traditional clothing, which can be baggy or unflattering in the wrong places. This clothing type also often has unique features that address common issues experienced during pregnancy. For example:
Support for medical conditions, odor control, shapewear for post-pregnancy, adjustable waistband, and even stretchable panels for larger busts.
Additionally, maternity dresses for petite ladies are designed to grow with your body throughout all stages of pregnancy. The materials used allow for movement and comfort. Also, they provide the extra space needed in various body areas during this critical time. Special event dresses are also available. So you won't miss out on any important social events due to limited wardrobe choices. Finally, there's no need to buy clothes twice as they still look significant – and appropriate – after the baby arrives due to their unique fitments and stylish designs.
Types of Maternity Clothes for Petite Ladies
Maternity clothes for petite ladies come in many different styles and sizes. So it's important to know your body measurements and those of your growing baby. The key is to find comfortable pieces that flatter you without feeling overly snug or getting in the way. Here are some common types of best maternity clothes for short ladies:
Tops – Look for fitted tops that are cropped or xx-long to accommodate all stages of pregnancy. Try to find breathable materials like cotton or linen and tops with plenty of stretches, such as rayon blends or lycra spandex mixtures.
Dresses – A flowy maxi dress can provide a flattering silhouette, while wrap dresses and ruched styles work well with a growing bump too! You can also look for details like draping necklines and gently elasticized waistbands to add extra support and move with you throughout the day.
Pants – Look for bottoms with an extra bit of room in the seat and hips that also hug your body enough so they won't cause bunching around the crotch area. Also, consider buying pants with adjustable drawstrings around the waistband to give you even more room if needed!
Skirts – Go for slightly flared or A-line skirts made from lightweight fabrics such as jersey or chiffon for more significant movement without sacrificing femininity. Pencil skirts may be easier to slip on than elasticized skirts due to their structure, but don't feel confined by either option!
Lingerie/Intimates – Look for soft bras made of cotton/spandex blends that provide ample stretch yet don't compromise support. Besides, get nursing bras with clips at the center front to easily transition from feeding time into everyday life without much fuss! Additionally, try investing in seamless panties from light materials such as nylon/Lycra spandex mixtures. You'll appreciate how much extra comfort they offer when your growing belly needs some added attention!
Where to Find Maternity Clothes for Petite Ladies
Finding appropriate maternity clothes can be relatively easy for taller or plus-size women. However, the search may be much more difficult when you are a petite lady. Petite sizes run significantly smaller than larger ones. Yet a wide variety of options is still available to pregnant women on the shorter side.
When shopping for maternity clothes in petite sizes, it is helpful to first think about your needs and make sure to purchase items that not only fit right but can also be flexible. Petite sizes are typically smaller than traditional maternity clothing. Knowing your exact measurements is critical for finding pieces that will flatter your figure and allow for comfort during pregnancy. While some stores no longer carry exclusive petite clothing sections, many designer outlets still offer memorable lines explicitly tailored for more compact figures.
It may take some extra effort to locate select pieces. However, with some research, you should have no problem finding quality items despite your short stature. Consider looking online for cute selections that provide detailed size charts and descriptions and sizing help from customer service representatives if needed. There's never been the best time to explore all your options, from classic looks up to edgier styles that emphasize today's trends.
Petite maternity clothes should look stylish and comfy and provide unbeatable convenience when properly fitted. They should allow you to continue wearing fashionable ensembles throughout your pregnancy!
Tips for Choosing the Best Maternity Dresses for Short Ladies
As a petite woman, you may find it difficult to find maternity clothes that fit your shape and size. Many stores cater to the average-sized woman, but maternity clothing for petite ladies is available. Some instructions to find the perfect fit can be: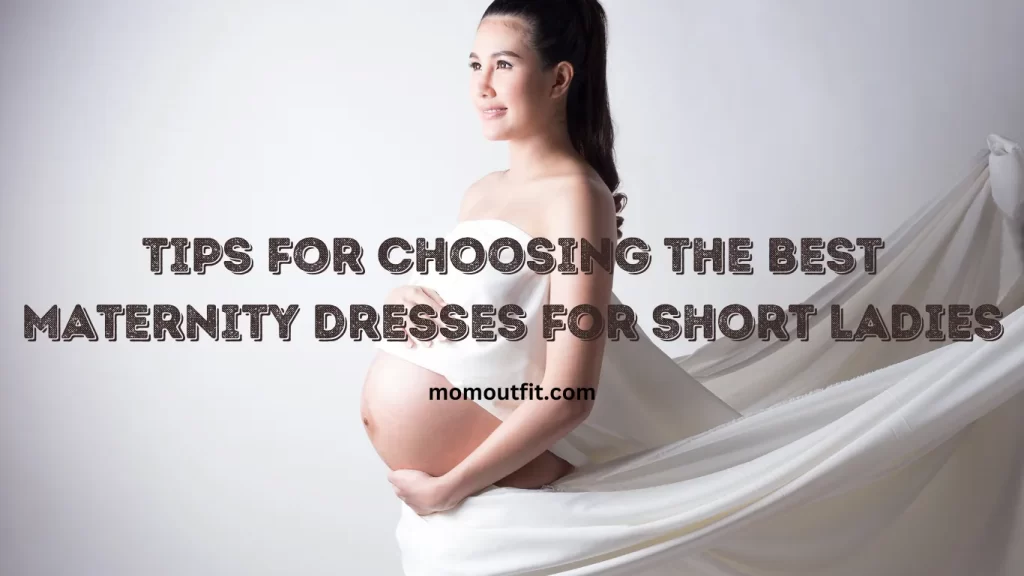 Shop for adjustable waistbands: Regardless of height, all women experience an expanding waistline during pregnancy. Choose skirts and pants with adjustable waistbands that grow with your bump and then can contract back down afterward.
Look for smaller sizes from different retailers: Because most women are built on average sizes, it is easy to become overwhelmed when shopping for maternity clothes. Look in smaller sizes from different retailers or boutique stores—they often carry clothing ranging from petite to plus size that can be more flattering than standard store brands.
Look for clothing cuts designed for a more petite figure: Clothing overtly designed for petite figures will flatter your body type better than standard-sized items. Brands like Asos Curve, Maternity Exchange, and Motherhood Maternity have trendy pieces that will hug the curves of a petite frame the right way. In contrast, other brands offer a great variety in fits depending on height and size!
Invest in wardrobe essentials: Consider comfortable basics such as leggings, stretchy tanks and tees, and lightweight cardigans or blazers. They are adaptable over time during your pregnancy journey. These pieces will stay stylish no matter how much (or little) of a bump you have!
Top 10 Best Maternity Clothes for Petites – Momoutfit Suggestions (Below $50):
Care and Maintenance of Maternity Clothes for Petite Ladies
Keeping your maternity clothes looking dressy and attractive may seem impossible. With meticulous care and thoughtfulness, however, petite ladies can keep their maternity wardrobes in great shape for the duration of their pregnancy. A few ideas to maintain your maternity clothing or women's petite maternity clothes during this exciting time are: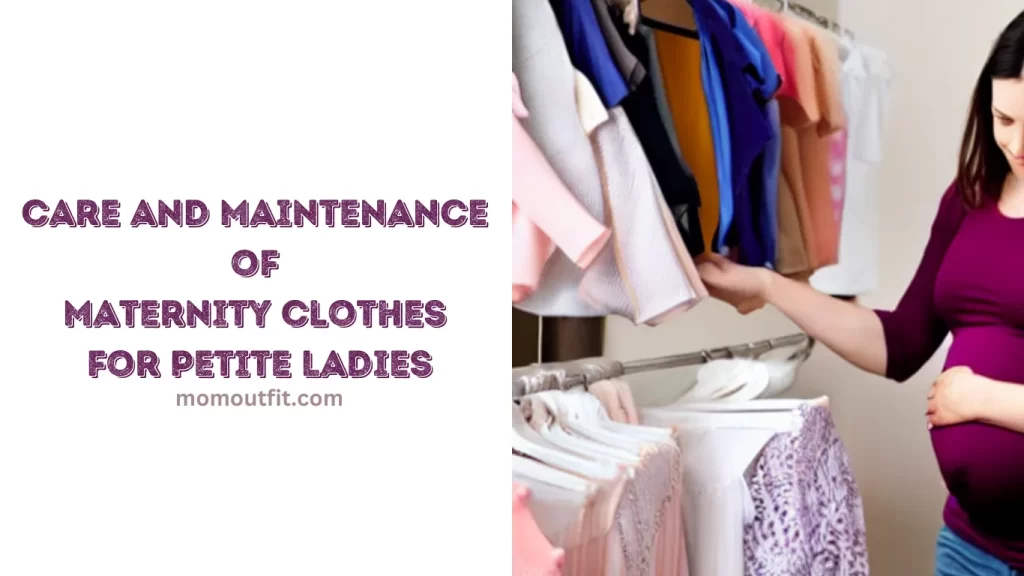 Choose pieces of natural fabrics such as cotton, silk, or linen. These fabrics are more breathable and will keep you cool and comfortable while also helping to prevent any fabric stretching or shrinkage that can occur with washing.
For heavier garments or special occasion pieces, hang them on a hanger or fold them neatly in a drawer to avoid tugging or deforming the fabric. If a garment feels slightly tight after wearing it all day, hang it up on a wide coat hanger immediately afterward to let the fabric "relax" before storing it away.
Make sure to read labels carefully before washing your clothes; pay special attention to drying instructions as certain fabrics may not fare well in heat from dryers. To maximize clothes lifespan, hand washes delicate items such as lacy blouses and silk shirts with care, and line drying these pieces is always recommended over tumble-dried ones.
Finally, consider adding Deodorant Spray or fabric refreshers to your laundry routine. These sprays help eliminate odor build-up to get more wear out of each garment without frequent washes.
Styling Tips for Petite Ladies in Maternity Clothes
When you're expecting, you want to look great and feel comfortable. But if you're petite, standard maternity sizes may not give you the perfect fit. Fortunately, you can use some tips and tricks to ensure that your maternity wardrobe works just as well for petite ladies as it does for average-sized women.
Maternity clothing can be hit or miss when finding a flattering style. Opt for more tailored pieces rather than flowing, billowing ones since these may overwhelm your frame and make you appear smaller. Avoid unnecessarily baggy items, which will only exaggerate your proportions, and opt for fitted items instead. Cropped jackets are also highly versatile pieces. They look equally cute paired with shorts or dresses as they do with jeans – plus, they highlight the bump perfectly!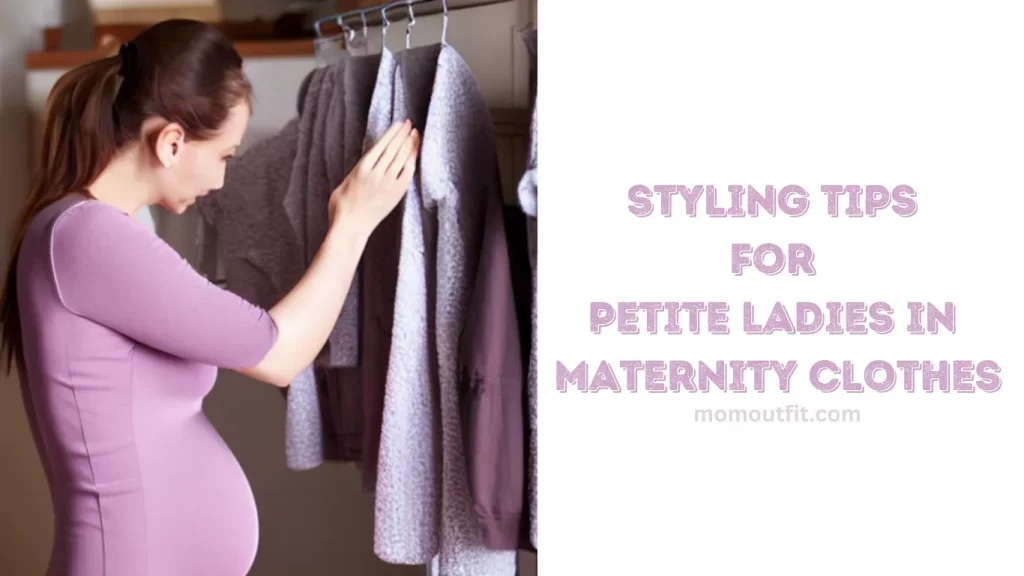 When selecting trouser styles, look at higher-rise waistlines. It will flatter your figure and keep the waist of your trousers above your bump to avoid sliding down too much. If you find slender shades of trousers too tight, go for wide legs. So there's still plenty of room to expand when Baby arrives! Look for adjustable sides on skirts, such as drawstrings or elastic waistbands, that will fit around your bump without being overly tight.
Try tucking one side in for tops unless a cowl neck is requested–this clever trick makes longer-line tops work without wearing a maternity viscose tent! Instead, go for boldly patterned knits; animal prints, stripes, or abstract patterns are all great options. After all, small patterns often appear larger on petite bodies thanks to their eye-catching color breaks. Camisoles look fantastic tucked in under blazers and can be used to add color interest – but unpinned brooches camouflaged over flap panels always work best!
Finally, wrap up warm with leggings, extra-long scarves, and bulky sweaters & cardigans this season. Otherwise, search hoodies & sweaters with roomy hoods and long sleeves, creating perfect pouches ideal if baby kicks during colder days outside!
Conclusion
Whether a professional or busy mom-to-be, the key to feeling comfortable and looking great in maternity wear is finding the style that best suits your silhouette. As petite ladies often have petite proportions, they may want to opt for clothes that flatter their figure. It may include pieces with shorter hemlines and more defined waistlines that elongate their frame. By shopping around and considering how styles will fit their body type, petite women can create a maternity wardrobe that helps them feel confident throughout their pregnancy.
I hope you have learned much about the best maternity clothes for petite ladies.
Happy Preggo Days!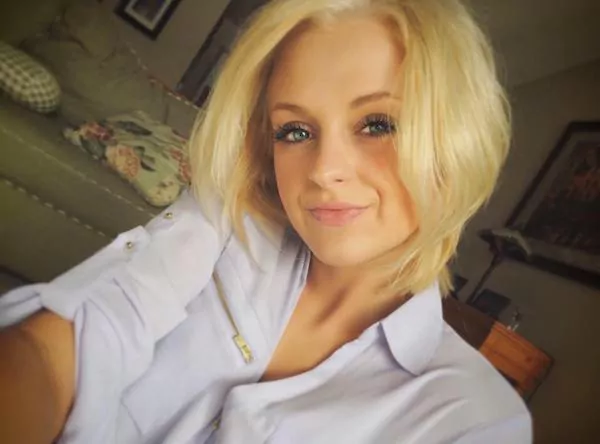 Born in Texas, Jennifer loves to spend time with her kids. Often, she shares her thoughts from the experience of being a mother. She focuses on surprising the Momoutfit readers with incredible information. Her vision is being a better mother, a visionary person.