Are you a photo freak like most other women? Stay worry-free even if you are a mother-to-be woman. Cheap maternity dresses for photoshoot can be a great way to memorize your happy moments for the rest of your life. Also, it can provide you with a fresh feeling of a baby bump. Even your hubby will also love to see you happy!
The dress style and the wearer's comfort are the most important in selecting the maternity dress for photoshoot. Also, the dress should be comfy enough to wear all day and flattering to the wearer's new figure. Other facts like design, fit, size, etc., are also necessary to have a great picture of a would-be mother.
You can find many stores to buy pregnancy dresses for a photoshoot. However, I am here to share lots of information regarding this matter. I hope you will enjoy reading them in this blog.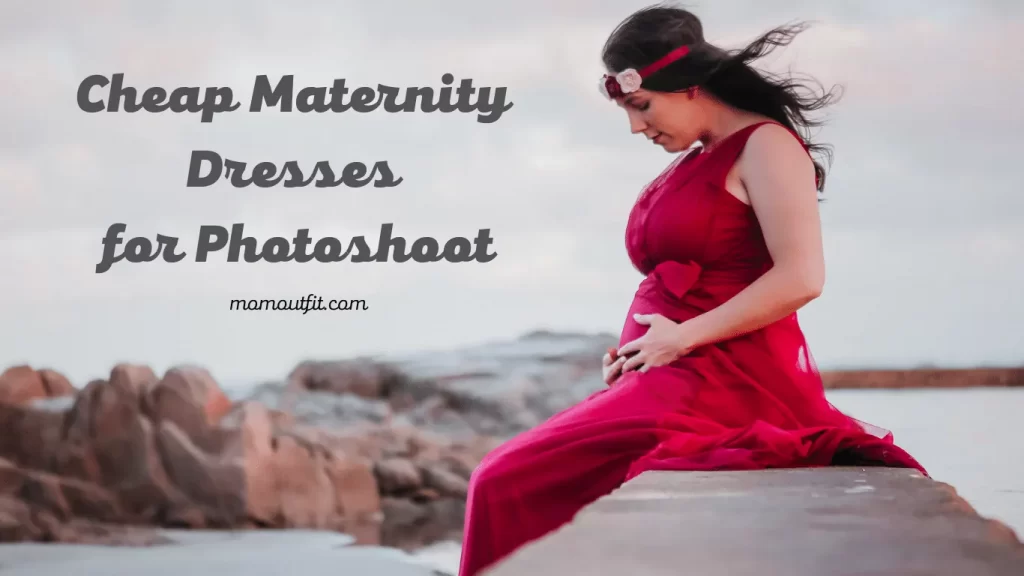 Cheap Maternity Dresses for Photoshoot – What to Look For?
I know you are a mother or a pregnant woman. You want to document your baby bump with a maternity photoshoot. In this case, a flattering dress showing off your curves can be the best idea. Some tips to keep in mind to get the perfect items:
1. A fitted dress will accentuate your beautiful bump. Also, it can give you a polished look. A self-conscious mother about her weight should opt for a dress with ruching or a wrap-style silhouette.
2. A flowing dress with bold patterns will make you feel beautiful and ethereal. Choose a dress in a soft, flowing fabric like chiffon or silk.
3. A colorful dress will add fun and personality to your maternity photos. If you usually dress in neutrals, this is an excellent opportunity to experiment with color.
4. A dress with a high-waisted silhouette will elongate your torso and make you look taller. It is incredibly flattering if you are petite.
5. A dress with details like ruffles, lace, or beading will add visual interest to your photos.
Once you have found the perfect dress, do not forget to accessorize! A statement necklace or pretty scarf can complete your look.
What Should You Wear for a Maternity Photoshoot?
It all depends on your style and what you feel comfortable in after wearing the maternity dresses. Still, you can follow the great options below to choose the right outfit for your maternity photoshoot.
First, avoid anything too tight or constricting. You want to be able to move and pose freely during your shoot, so choose something with a bit of room to breathe.
Second, think about the location of your shoot with the maternity gown – will you be in a studio or outdoors? If you are shooting outdoors, consider a flowy dress or skirt that will look beautiful in the natural light.
Third, do not forget about accessories! A statement necklace or scarf can add some extra flair to your photos.
Finally, trust your gut. If you feel beautiful and confident in your outfit, that will shine through your photos. So go with whatever makes you feel your best.
How to Style Your Maternity Dresses for a Photoshoot
Maternity dresses are a beautiful and elegant way to show off your baby shower. But how do you style them for a photoshoot? Here are some tips:
1. Choose a dress that flatters your figure. An empire waist dress is an excellent option as it will accentuate your baby bump.
2. Recall the colors you love and want to wear. Soft, pastel colors are always a good choice for a maternity shoot.
3. Accessorize your dress with a statement necklace or a pretty scarf.
4. Wear your hair in a style that you feel comfortable with. Loose curls or a simple updo are always lovely.
5. Make sure you feel confident and beautiful in your dress. It will come across in your photos!
Grab Great Deals on Maternity Dresses for the Photoshoot.
A pregnant mother can find plenty of places to look online and in stores. Most people can discover maternity dresses on sale:
1. ASOS Maternity has a great selection of casual and formal maternity dresses on sale.
2. PinkBlush Maternity has a wide variety of beautiful maternity dresses on sale, perfect for any occasion.
3. Macy's is a great place to look for both designer and budget-friendly maternity dresses on sale.
4. Motherhood Maternity also has a great selection of maternity dresses on sale, both in-store and online.
5. Finally, do not forget to check your local consignment shops and online resale sites like ThredUp, and Sexy Mama Maternity for maternity dresses at a fraction of the cost.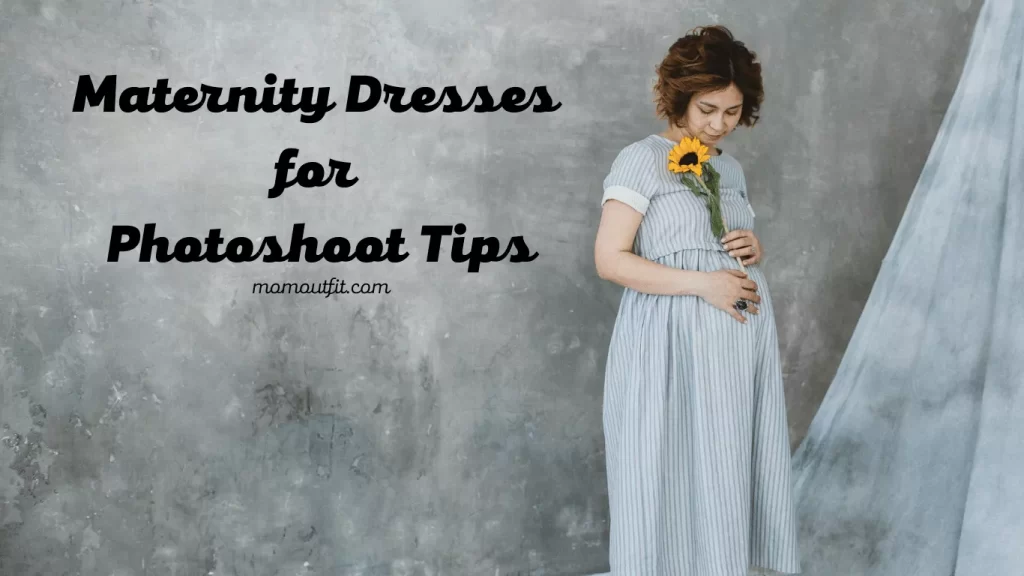 Maternity dresses for photoshoots do not have to be expensive
They do not have to be costly or specifically short sleeves or long sleeves. Some affordable maternity photoshoots will still work great. Look for dresses that are comfortable and flattering for any special occasion. Avoid anything too tight or revealing. I know you love to feel confident and beautiful in pictures. Then, choose a dress that makes you feel both.
Some Tips Before Buying Maternity Dresses for Photoshoot
Pregnancy is a gift in a woman's life. Your body is changing, and you are creating new life. What a bizarre thing! However, all these changes can be hard on your wallet. You must buy new clothes to put up your growing body, and you want to look good in your maternity pictures. Here are some wallets saving ideas for your maternity dresses for your photoshoot
Shop your closet first. Surprisingly, you can find clothes that you can fit into with a little creative styling.
Shop at consignment stores or online consignment sites. You can often find gently used maternity dresses for a fraction of the retail price.
Borrow from a friend. If you have a friend who is also pregnant, see if she has any dresses that you can borrow for your photoshoot.
Get the recommendations by asking the photographer where to find affordable maternity dresses.
Check out online retailers that specialize in maternity photoshoot dresses. You can often find great deals and free shipping on dresses from these sites.
Do not forget about sales and coupons. Check online and in-store for deals and coupons that can help you save money on your maternity dresses.
Consider renting a dress. It can be brilliant if you only need the dress for the photoshoot and don't want to spend much money.
You can find a cheap maternity dress for your photoshoot with minimal effort. Just remember to shop around and be patient in your search.
Which month is perfect for a maternity photo shoot?
Or what is the best time to do a maternity photo shoot?
Well, there is no specific time for a maternity photoshoot. You can get your photography at any time of the year. After all, each month has its unique benefits for maternity photography.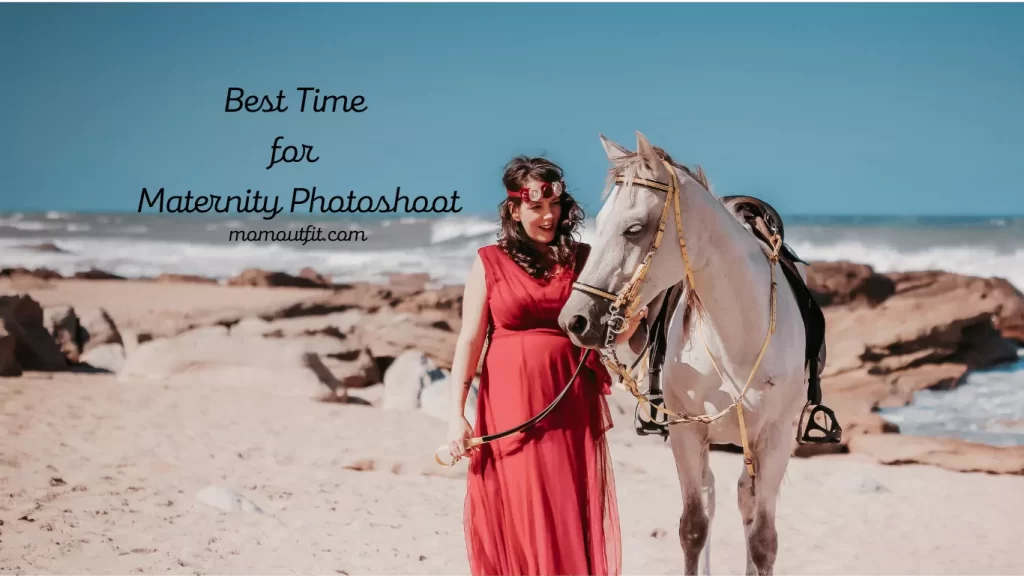 However, I suggest you photograph your maternity session between 32-and 36 weeks. This timeframe allows for capturing the fullness of the belly without feeling irritation. It also offers some wiggle room if your baby decides to make an early appearance.
Of course, ultimately, the best time for a maternity photoshoot in jeans or other dresses is whenever you feel the most beautiful and comfortable. Just listen to your body and let me know when you are ready to book!
How do You do a Pregnancy Photoshoot at Home?
Pregnancy is a very auspicious time in a woman's life. It is so important to document it!
A pregnancy photo shoot at home helps to capture all the special details of your pregnancy in a comfortable and intimate setting. Follow the below instructions to make the most of your session:
1. Choose a comfortable spot in your home with good natural lighting. A spot near a window is ideal.
2. Dress in something comfortable that you feel good in. A flowy dress or maternity jeans and a cute top are always great choices.
3. Have fun with props! A cute pair of baby shoes, a sonogram frame, or a special piece of jewelry that you'll wear during the delivery are all great ideas.
4. Get creative with your poses! You don't have to stick to traditional maternity poses – get creative and have fun with it.
5. Most importantly, enjoy this special time in your life! Pregnancy is such a magical time, and these photos will be cherished memories for years to come.
Conclusion
You can often find gently used maternity dresses for a fraction of the cost of buying new ones. Beautiful dresses at online stores often have a unique look than mass-produced maternity dresses, so you're sure to stand out in your photos.
Although there are many affordable maternity dresses for a photoshoot, it is essential to consider your style and comfort. Ultimately, the best maternity dress for your photoshoot is the one that makes you feel the most confident and beautiful.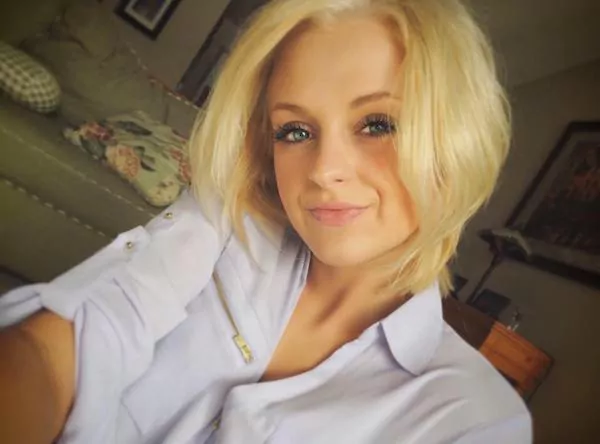 Born in Texas, Jennifer loves to spend time with her kids. Often, she shares her thoughts from the experience of being a mother. She focuses on surprising the Momoutfit readers with incredible information. Her vision is being a better mother, a visionary person.