You are pregnant, and there is a change in your body. So, you need to adjust your wardrobe to put up those changes. Maternity jeans are there to give you that adjustment. Also, they're designed to fit your new body and have features that make them more comfortable to wear during pregnancy.
So, how do maternity jeans work? Most maternity jeans have a stretchy waistband that can be worn over your belly or pulled up under it. It supports your growing belly and helps keep the denim from slipping down. Many maternity jeans also have a higher rise in the back to provide additional support and prevent the jeans from gaping open in the back.
In this article, I will share many interesting facts regarding maternity jeans and how they work. I suggest you read the whole article.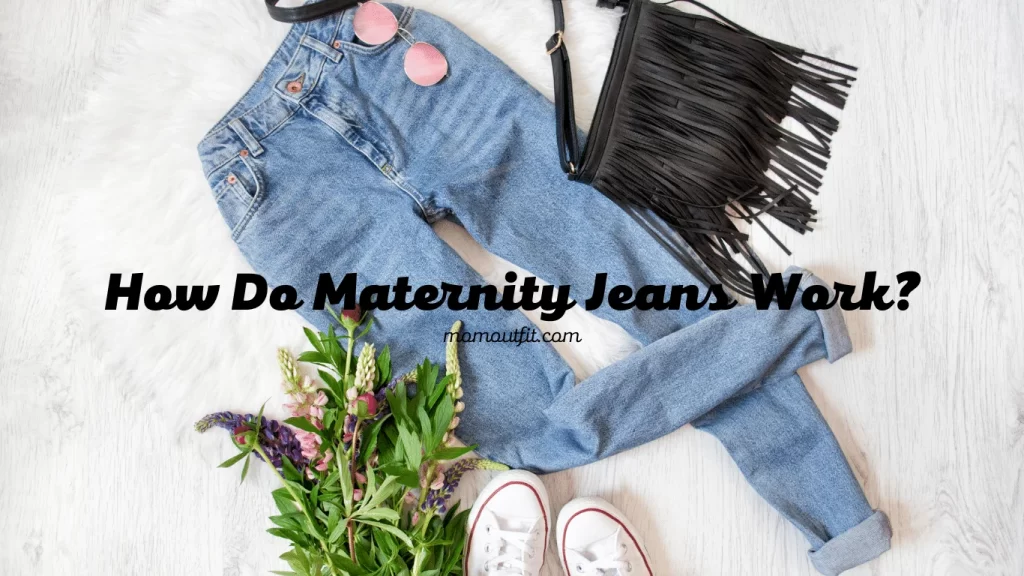 What Exactly are Maternity Jeans?
Maternity jeans are a great option for pregnant women who want to wear stylish and comfortable clothing during their pregnancy. Manufacturers design them to fit a woman's body during pregnancy. Also, they offer a tremendous amount of support and comfort.
You can get versatile styles of maternity jeans at the market. If you wish to buy them well, you can visit any retail store that sells pre-pregnancy clothes. Once you have a pair of pregnancy jeans, you may stay comfortable and stylish during pregnancy. Even you can wear them after your pregnancy.
The Benefits of Wearing Maternity Jeans
Why wear maternity jeans? A woman in her maternity period can wear maternity denim regularly. After all, she can get lots of benefits from wearing these pants. The manufacturer designs them so that you get comfort and support for a growing belly. Again, you can find jeans for pregnancy in various styles to suit any taste.
When you (as a mother-to-be) wear maternity jeans, you may not feel the discomfort others experience when their bellies grow. These clothes are often made from stretchy fabrics. It allows them to adapt to a changing shape. Again, they usually have a wide waistband that sits below the belly, providing support without digging in.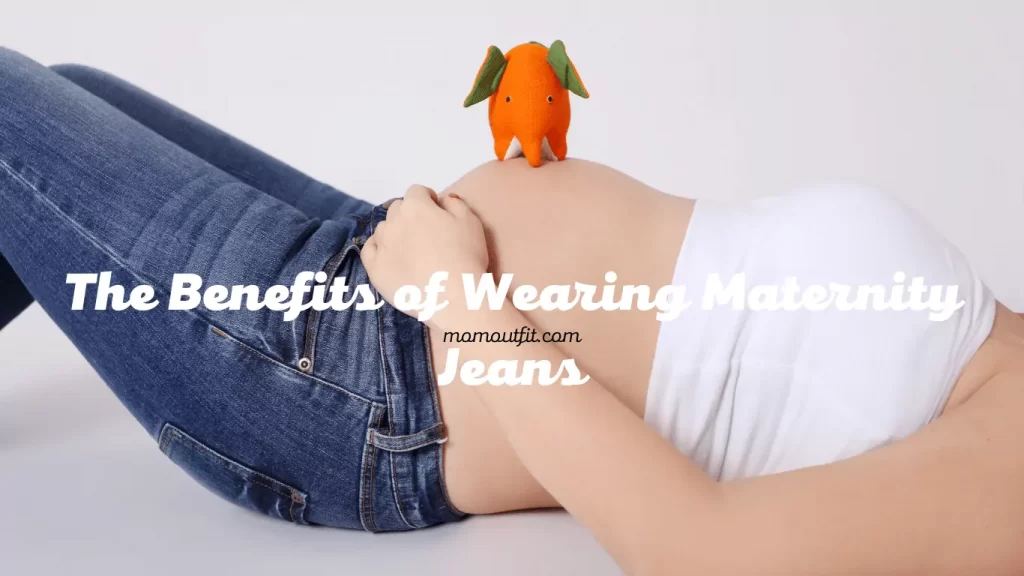 You may feel more contented and confident in your skin. You may find it tough to have clothes that fit well and feel good with a growing belly. But a pair of pregnancy jeans has a unique design for pregnant women and their changing bodies.
Most maternity jeans are designed with a low-rise waist. If you wear the low-rise waisted jeans, you may prevent the dreaded "muffin top" effect. Additionally, you can easily dress up or down with these leggings, depending on different occasions.
I can assume you are pairing the jeans with a cute top and heels for a night out. Otherwise, dress them down with a comfy sweater and flats for a casual day around town. Whatever happens, you'll still look stylish and feel comfortable.
The Drawbacks of Wearing Maternity Jeans
What are the drawbacks of wearing a pair of maternity jeans? Do you think if maternity jeans have demerits or not?
In this world, there is nothing fully perfect. I can say we may find things close to perfect. Likewise, maternity jeans have some flaws when you wear them.
One major drawback of expectant women's jeans is that they can be expensive. Many maternity clothing items are priced higher than regular clothing items. Jeans are no exception to this fact. You can also get it hard to find them in stores, as they are often sold out or in limited sizes.
Sometimes wearing these clothes may feel a bit uncomfortable. Change in the body is natural during pregnancy. So, you may find regular jeans are starting to feel tight and constricting. Though they have a comfy design, they can still be tight in the wrong size. And, like regular jeans, they can also become uncomfortable after sitting or standing for long periods.
Still, you can consider baby bump jeans for a stylish lifestyle without considering these drawbacks.
How to Choose the Most Comfortable & Style-savvy Maternity Jeans Out There
How can I buy maternity jeans? You may think like this if you plan to buy maternity jeans. Don't worry, as I am here to solve this problem too.
Maternity long jeans are a must-have for any expecting mother. They are content and chic, and can be dressed up or down to suit any event. It can be challenging to figure out the right pair as numerous styles and brands exist.
Here are some instructions on how to choose the most comfortable and style-savvy maternity jeans out there:
Consider your lifestyle.
Do you need a pair of jeans that can be dressed up for work or nights out, or are you looking for something more casual for everyday wear? It may assist in narrowing down the choices.
Think about the budget.
Maternity jeans can range in price from around $50 to $200. Decide how much you are willing to spend before you start shopping.
Choose a style that flatters your figure.
Skinny jeans may be trendy, but they may not be the most flattering style for your new curves. Search for a pair of straight-leg or bootcut jeans instead.
Make sure the jeans are comfortable.
Avoid anything too tight or constricting. Find a jeans with a comfortable waistband that won't dig into your skin.
Look for a pair that you can wear post-pregnancy.
Many maternity jeans have a panel that can be removed after the baby is born, making them a great investment for your post-pregnancy wardrobe.
Following the above tips, you can surely find the perfect pair of maternity jeans to suit your needs.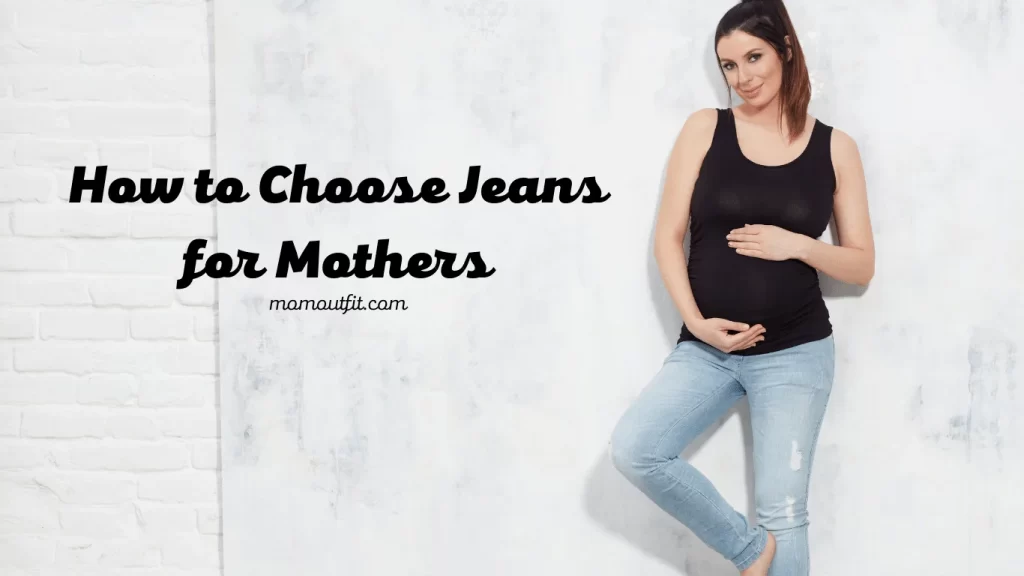 Why Are Maternity Jeans Harder to Find in the Market?
Sometimes finding baby bump jeans in the market may appear very hard. There are multiple reasons behind it.
The demand for Maternity Jeans
The first reason is the demand for these jeans is comparatively lower than for other jean types. It is because most expectant women want to wear leggings or yoga pants during their maternity period. Indeed, these pants are more flexible than jeans.
Fewer Needs
The need for pregnancy jeans is less like only a few pairs. It reduces the interest in buying those jeans regularly.
Cost
Jeans for mothers are often more expensive than regular jeans. After all, they are designed to accommodate a woman's growing body. Also, they often need special features such as a belly band.
Size Options
Many maternity jeans are only available in limited sizes. It makes them hard to find a pair that fits well.
However, there are a few retailers that specialize in selling maternity jeans. So, it is possible to find a good pair knowing about those retailers.
What Makes for Best Pairs of Maternity Jeans?
How do maternity jeans work? It is the core topic of this article, isn't it? Well, I am sharing my viewpoints on this matter.
A few things make for maternity jeans.
Firstly, they should be comfortable. It is essential as your body changes during pregnancy.
Secondly, they should be affordable. Maternity clothes can be expensive, so finding a pair of jeans that won't break the bank is essential.
Thirdly, the jean should be stylish. As you are pregnant, you should not sacrifice your sense of style. Lots of great maternity jeans on the market that are both comfortable and stylish.
Fourthly, a great pair of maternity jeans work for comfort. Finding a couple of maternity jeans with a good stretch to them is imperative. It helps you to move and bend without feeling restricted.
Fifthly, maternity jeggings can keep your waist in the right shape with their waistbands. You should buy jeans with a band that can be worn over the belly or rolled down for extra support.
Sixthly, maternity jeans can work for saving your money. Many fantastic options are out there that won't break the bank. You may grab good deals on maternity clothes at nearby online or offline stores. Besides, many stores offer loyalty programs or discounts for first-time buyers.
How to Wear Maternity Jeans?
Wearing maternity jeans can be comfortable and stylish during pregnancy. Here are some tips on how to wear them:
Choose the right size: Make sure to choose the correct size that fits comfortably over your belly without being too tight or loose. Look for maternity jeans with elastic panels or adjustable waistbands for added comfort.
Pair with a maternity top: Maternity tops are designed to accommodate your growing belly and look great with your maternity jeans. You can choose from various styles, such as fitted tops, loose tops, or tunic tops.
Accessorize: Add some accessories to complete your look. You can wear a scarf, jewelry, or a hat to add personality to your outfit.
Choose the proper footwear: Choose comfortable shoes that support your feet and avoid high heels that pressure your back. Flats, sneakers, or low-heeled boots are great options.
Experiment with different styles: Maternity jeans include skinny, bootcut, or straight-leg styles. Try different styles to find the ones that suit your body type and personal style.
Remember, the most important thing is choosing comfortable clothing that makes you feel confident during this special time.
How Should You Care for Your New Maternity Jeans?
Jeans for would-be mothers are cuter and quieter than other pants. This clothing can hug all the right curves. Also, they make getting the feelings of a millionaire. Caring the maternity clothes is helpful in getting the most out of them. By doing so, you can get the most benefits consistently.
Below I am mentioning how to care for new maternity jeans:
Avoid Washing too Frequently
Plus-size or petite maternity jeans are designed to stretch naturally. Washing them every so often may cause them to lose their natural shape. Even if you need to wash them, you can turn them inside out. Then, wash them using cool water, maintaining a gentle cycle.
Dry Hanging
You can hang the jeans to air dry. It will keep their shape well and prevent any shrinking, which may restrict the use of the jeans for a long time.
Avoid Knocking in the Dryer
We tend to use the dryer to dry the washed clothes. But it is not good for jeans for pregnant mothers. Thus, it is a surefire way to shrink your jeans. Instead, you can hang them up to air dry.
Store Jeans Properly
Just throwing the jeans into the wardrobe can reduce the quality of the jeans. Instead, you can fold your jeans and store them in a drawer or on a shelf. Also, you should not hang them in your closet because it makes them stretch out.
Following all these measures, you can enhance the lifespan of maternity jeans from pregnancy to after pregnancy.
Conclusion and Other Important Tips
Have you understood how do maternity jeans work? If you don't, you may share this in the comment section. Finally, they are an indispensable part of any pregnant woman's wardrobe.
You would love to have their support and comfort. You can dress the jeans in any top or other dresses to meet your personality. So, I suggest you look for the best maternity jeans for women.
Have a happy baby bump day!
Stay with us to learn how to style maternity jeans.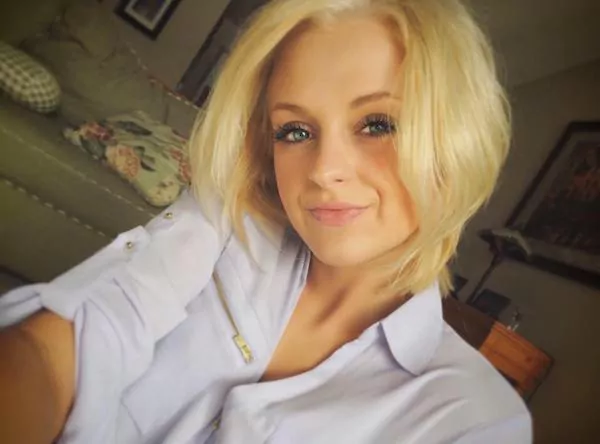 Born in Texas, Jennifer loves to spend time with her kids. Often, she shares her thoughts from the experience of being a mother. She focuses on surprising the Momoutfit readers with incredible information. Her vision is being a better mother, a visionary person.