Aren't you excited about being a mother or a mother-to-be? You may wonder about one thing, "do maternity clothes grow with you? After all, dressing or fashion can be a significant concern during these struggling days for a pregnant woman.
In this blog, I'll discuss ways to ensure your maternity clothing fits even as your body changes throughout all stages of pregnancy. By making intelligent choices, you can stay comfortable saving your wallet!
Do maternity clothes grow with you?
Yes! Most maternity clothes are designed with extra fabric or adjustable waistbands. So they can easily be adjusted to fit as your stomach grows. Many maternity clothes come with adjustable straps or bands at different points in the garment, allowing you to make small adjustments as necessary.
Maternity clothing is designed for pregnant women who are expecting and want to feel comfortable and stylish during their pregnancy. While many women opt for traditional loose clothing in larger sizes, a wide range of specialized clothes is available for pregnancy. Whether maternity clothes grow with you should be considered when shopping for items to add to your wardrobe.
Maternity clothing manufacturers have come up with different solutions to address this concern. Still, all also depend on your body shape and size, what stage of pregnancy you are in, and other factors like weight gain or loss.
Some items, like stretchy tops and bottoms, are designed to fit snugly. They may be suitable throughout your pregnancy, while other items may only last a few weeks before becoming too tight or needing replacement.
Alternatively, some styles may have adjustable features that provide extra room during later months when your bump has grown. But this will mean reducing flexibility when starting since it allows for fewer adjustments or growth room opportunities over time.
Understanding what types of maternity clothing will best suit you is essential. It should be before making any purchases that could gather dust at the back of your closet later in the nine months of gestation!
Benefits of Maternity Clothes
Maternity clothes are designed to accommodate the growth of your body throughout pregnancy. They feature stretchy fabrics, adjustable waistbands, and cleverly placed panels that let you customize the fit for a comfortable and secure fit during every stage of your pregnancy.
Depending on style and manufacturer, you may find other convenient features such as hidden inner panels to support your abdomen or multiple adjustable sizes in trousers.
Maternity clothing can also be divided into different categories depending on the type of event you'll be attending, from daywear to evening dresses and more. They are designed with comfort in mind so that you can stay comfortable regardless of your planned activities during your pregnancy.
Look for maternity styles made with soft fabrics and flat seams that won't rub against sensitive areas like your belly and breasts, as well as styles with extra room at the top so they won't pull or pinch anywhere when washed or worn. By choosing maternity clothes that flexibly fit many body types and sizes, you won't have to buy a new wardrobe every few weeks while pregnant! Choosing quality maternity wear is a great way to ensure you look stylish no matter what stage of your pregnancy.
Different Types of Maternity Clothes
When shopping for maternity clothes, knowing what type of clothing you need is essential. There are a variety of clothing types that can accommodate various stages of pregnancy. Some specialties include tops and bottoms, dresses and skirts, bras and underwear, lingerie, jackets, activewear, and swimwear.
Basics: Most basics, such as tops and bottoms, come in various shapes and sizes to adapt to all stages of pregnancy.
Tops: Look for tanks with adjustable straps or built-in shrinkable fabric. So they grow with your bump.
Bottoms: Look for pants made from flexible materials. You can prefer yoga pants, trousers with hidden waistband extenders, maternity wide-leg trousers, and over-the-bump maternity jeans to keep up with you throughout your term.
Dresses & skirts: Dresses and skirts come in many styles, including maxi-length looser forms for later on in the pregnancy or shorter-length midi styles that stop at the knee for earlier stages.
Wraps: Wraps often feature a self-tie band or drawstring at the waistline providing a fit suitable for multiple trimesters.
Bras: Maternity bras are specially designed to provide support throughout the whole term. They allow extra room to expand as your breasts become fuller while accommodating nursing pads postbirth.
Underwear: Underwear can be found in full-panel briefs designed to grow with your bump during each trimester. Some even feature attachments should you wish to clip any knickers together after birth resulting in more coverage over scar tissue, etc.
Lingerie: Lingerie is typically designed using flexible fabrics that stretch while fitting snugly against one's body during each trimester. An excellent lingerie tip would be opting out of thongs since these will not provide adequate coverage once you're further along; thus, continuing with briefs will do the job!
Corsets: These are often made using elasticized straps to ensure comfort when growing pregnant over time.
Jackets & Outerwear: Look for adjustable strengths near waistbands or coat hems using drawstrings or smaller buttons similar to those on shirts. They ensure the utmost comfort throughout varying levels – puffers also work. However, this style preference typically provides little mobility due to glassy yet fashionable fabrics!
Activewear & swimwear: Both have come a long way in providing technology supporting pregnant women. Look out for brands specializing within this market. Hence, keep in mind that movement isn't restricted nor feet compromised should one wish to go about their daily activities without being hindered due to material composition itself!
Many can be easily paired together, too, whilst postpartum maintenance is encouraged following childbirth stages (especially running).
Factors to Consider When Buying Maternity Clothes
When shopping for maternity clothing, there are several factors to consider that can help ensure you are purchasing pieces that will last through your pregnancy and beyond.
Firstly, you need to determine what types of clothing you need. Depending on your lifestyle and job, you may only need a few basics or require specific items such as professional wear. Maternity basics like leggings, t-shirts and sweaters are great options, as you can typically wear them throughout pregnancy without needing to be replaced regularly.
Secondly, buy clothes that fit correctly rather than ones that can expand with you. Opt for stretchy materials such as cotton or jersey, allowing growth but providing a more comfortable fit than tight-fitting garments. It is essential for jeans and pants, which should have a wide enough elastic band to accommodate your expanding waistline without straining the fabric or snagging in the waistband.
Finally, look for styles with adjustable features such as ruching or pleats, which can be let out as necessary as your bump grows during pregnancy. Other details such as drawcords or ties may also be helpful during this time and make it easier to keep wearing an item until the end of its lifespan.
What to Look for When Shopping for Maternity Clothes
You should consider your current and future needs when shopping for maternity clothes. You will likely need different clothes each trimester, as your body changes quickly during pregnancy. It's also worth considering the after-pregnancy period when you are still recovering. Some trendy styles are designed to grow with your changing body, but be sure to prioritize comfort above all else.
When shopping for the first trimester, the key is to look for stretchy and adjustable pieces, such as straight-leg pants and shift dresses that adjust at the waist or can accommodate a blossoming bump. If you know your size won't change much in the first trimester, buy more items that could last until after delivery instead of tighter garments that might need replacement sooner.
By the second trimester, shopping gets a bit more complicated. It is usually when expectant moms feel most uncomfortable due to the rapidly increasing size.
Look for waistbands that can be adjusted with buttons or elastic materials. They will fit snugly over a smaller and larger bump throughout pregnancy and afterward when you're nursing or still losing weight. Remember – it takes up to six months after delivery before your pre-pregnancy weight returns.
Third-trimester considerations should focus on more flowy tunics and wrap dresses that can stretch easily over an extra-large bump. Besides, they should provide maximum comfort during labor and recovery (optional bottoms in natural fabrics such as cotton are another great option).
At the same time, postpartum choices should prioritize ease of use – belly bands help support belly fat while breastfeeding tops provide coverage. It's also wise to stock up on comfortable nursing bras and extenders to make regular wear easier to access postpartum body healing during this time frame.
Tips for Making Maternity Clothes Last
As your body goes through numerous changes during pregnancy, you're likely wondering how to make your maternity wardrobe last for nine months. While there are no guarantees, here are some tips to ensure you get the most out of dresses for pregnant women!
Don't rush into buying an entirely new wardrobe at once: It's natural to want to stock up on maternity clothes quickly in anticipation of your growing belly and changing figure. But remember that you will likely need multiple sizes throughout the nine months. Start with the basics before investing in complete looks.
Look for versatile pieces: Throw away any notion that maternity clothes must be frumpy. Many options are available with plenty of flair and comfort while accommodating a growing bump and body! Invest in dresses, skirts, and jeans, which can be worn multiple ways and combined with different items or worn out as a complete look.
Shop for things with extra room for growth: Lightweight, stretchy fabrics and elastic waistbands will be key when searching for pieces to add to your pregnancy wardrobe. They make it much more comfortable for movement and accommodate your ever-changing body shape! Another great investment is the tops with 'ruffle tricks' at the back or sides, which can be wrapped around twice if needed during the later stages of pregnancy. They also prevent them from becoming too tight across busts when fitted tops become uncomfortably tight too soon due to milk production during lactation.
Buy clothes that can be altered: If possible, go for items made from fabrics that won't look out of place if taken apart or changed accordingly (for example, the removable panels or adjustable straps on the back). They can easily fit even when baby bumps get bigger. As such, looking for items labeled "Maternity-friendly Fashion" may be easier. They often come with cleverly positioned buttonholes designed to help adjust the fit accordingly over time!
Customizing existing pieces is another great way to make one dress/outfit wear two different ways -whether pre-and post-baby season!
Frequently Asked Questions
There are many questions and concerns surrounding the use of maternity clothes. Some of the most frequently asked questions related to maternity clothes are:
What kind of clothing should I buy for pregnancy?
The type of clothing you buy for your pregnancy will depend on your personal style, needs, and budget. Investing in some pieces that will grow with your body is a good idea – like over-the-bump jeans, stretchy dresses, and long tops. Many online stores also offer outfits specifically designed for each trimester so you can switch up your wardrobe as your baby grows.
Are there any suggestions for buying maternity clothes?
It's important to find comfortable pieces that fit well throughout each trimester. Comfort is critical during pregnancy. Something too tight could cause discomfort, headaches, and even back pain. When shopping for clothing, it's also a good idea to check out styles with adjustable features, such as elastic waists or drawstrings. It will help ensure that your dress continues to fit well during all stages of pregnancy as well as postpartum while you are returning to your pre-pregnancy shape.
Conclusion
There are many factors to consider when taking maternity clothes that will grow with you through your pregnancy. Your body shape and size, the season of the year, and the type of clothing you plan to buy are all important considerations.
Ultimately, it is up to each woman to decide what works best for her body throughout her pregnancy journey. You should also remember that having comfortable clothing that fits you well during this particular period can help boost your morale, confidence, and well-being as a mother-to-be!
I hope you have the answer: "do maternity clothes grow with you?"
Thanks for reading the blog.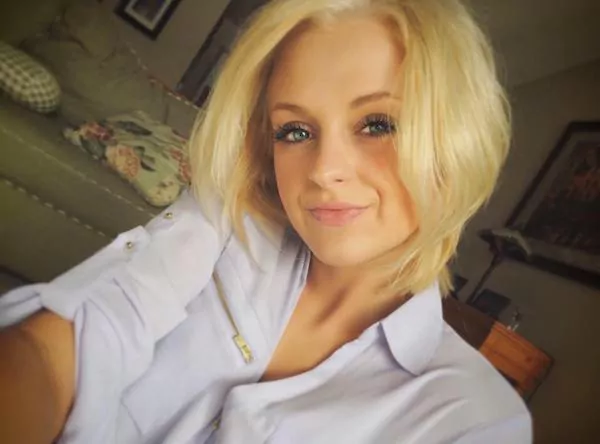 Born in Texas, Jennifer loves to spend time with her kids. Often, she shares her thoughts from the experience of being a mother. She focuses on surprising the Momoutfit readers with incredible information. Her vision is being a better mother, a visionary person.