In the first trimester can be challenging to find clothes that fit well and are comfortable. The body changes and overgrows, and many women experience nausea and fatigue. Finding clothes that are comfortable and flattering is hard. Many women wear loose, comfortable clothes such as leggings and oversized shirts. So, what are the clothes to hide pregnancy in the first trimester?
First, avoid skin-tight clothing. Instead, opt for loose-fitting tops and long dresses. Second, choose darker colors and patterns over light colors. It will help to camouflage your growing belly. Third, consider wearing a belly band or empire waist to help support your changing body. Lastly, do not fear investing in a few maternity pieces. These items will be your best friend during your pregnancy.
As I have the parenting experience, also a maternity blogger, I want to share some tips on choosing stretchy dresses that can hide your pregnancy in the first trimester. I hope you will get some benefits if you're ready to read the article.
Clothes to Hide Pregnancy in the First Trimester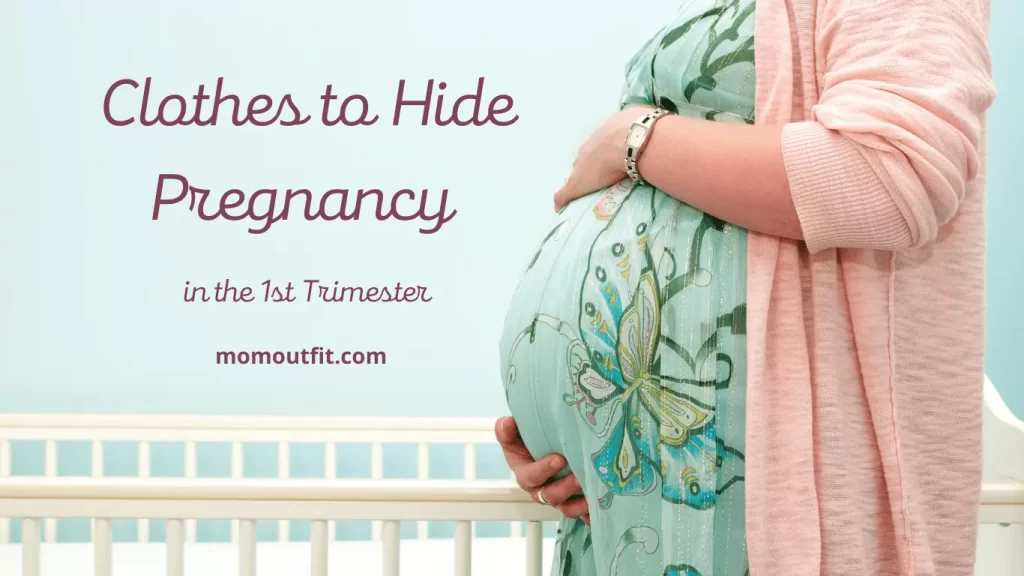 There are many options for clothes to hide pregnancy in the first trimester. Some women opt to wear loose-fitting tops and dresses. Others choose to wear stretchy pants or leggings with a tunic top.
However, the rest of the article will explain the clever ways to hide pregnancy in detail.
Challenges of finding clothes that fit well and are comfortable during the first trimester
The main challenge of finding clothes that fit well during the first trimester is that your body is changing so rapidly. At some point, your regular clothes will start to feel tighter and more uncomfortable, but you're unready to invest in a whole new wardrobe just yet.
Many women end up living in leggings and stretchy tops during the first few months of pregnancy, which can be both comfortable and flattering.
If you're looking for something more dressed-up, try a flowy dress or tunic top with leggings or jeggings. And don't forget to invest in a good pair of maternity jeans – they'll be your new best friend!
Tips You can Follow to Hide Pregnancy and Stay as Usual
Wearing clothes to hide pregnancy in the first trimester can be difficult. Many women feel ill at ease about their bodies and are worried about how they will look to others. Few things you can conduct to ensure that you look your best during this time. You can also consider these things for how to hide pregnancy with clothes in early pregnancy.
First, it is important to find clothes that fit well. It may seem like an apparent suggestion, but it is one that many women overlook. When you are pregnant, your body changes and you may need to buy new clothes to accommodate your new figure.
Second, try to find comfortable maternity clothes. After all, you will wear these clothes for a long time, so they must be comfortable. Many women need to buy larger sizes than they normally wear because their bodies are growing.
Third, try to find flattering clothes. Many women feel self-conscious about their bodies during pregnancy. If you can find clothes that make you look good, you will feel better about yourself.
Fourth, try to find stylish clothes. Many women want to be stylish while they are pregnant. If you can find fashionable clothing, you will be able to show off your new body in a flattering and stylish way.
Finally, it is vital to find clothes that you can afford. Pregnancy can be expensive, so you will want to find clothing you can afford. Many places are there to find affordable clothing, so you should not have a problem finding what you need.
When looking for clothes to hide pregnancy in the first trimester, it is essential to keep these tips in mind. By following these tips, you will find clothing that is both comfortable and stylish.
Clothes that Hide Your Pregnancy in the First Trimester
Many clothing options can help to conceal a pregnancy. It's essential to choose something that will be comfortable as the pregnancy progresses.
Try on versatile styles and sizes to find the perfect fit. You can find the ideal outfit to hide your pregnancy with a little effort. Now follow the below instructions on how to hide the baby bump in 1st trimester: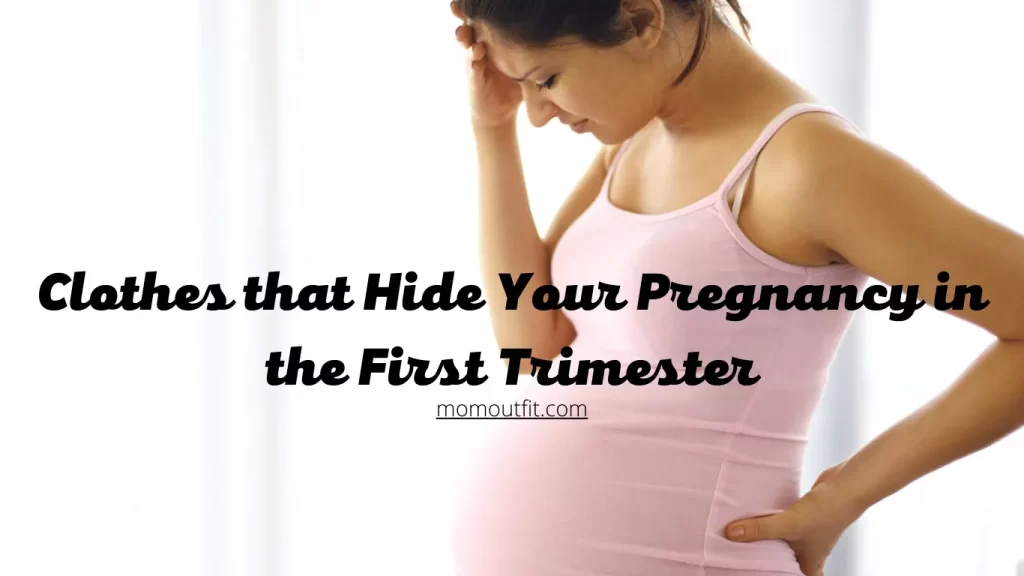 Wear baggy, loose-fitting, or flowy clothes. This will help to disguise your growing belly.
Oversized sweaters or tops can help to conceal a growing belly. This will help to hide your belly, and you can always take them off if you start to feel too hot.
Tops that are a bit longer can also help to cover the waistline and not to draw attention.
High-waisted pants or skirts can be a great option. They hide any extra weight around the midsection.
Empire waist dresses and tops are also maternity-friendly dresses. They will provide extra room for the belly to grow.
Wearing layers can also be helpful. A cardigan or scarf can help to disguise a baby bump.
Maxi skirts can be a great option, as they will help hide any extra weight in the lower half of the body.
A belly band is a fabric you can wear around your waist to help hold your stomach.
A supportive bra keeps your breasts from getting too big and helps support your back and baby bump.
Wearing darker colors can also help conceal a pregnancy. Black, navy, and dark green are all good choices.
Avoid tight-fitting clothes, as they will only highlight your changing body.
Prints and patterns can also be a dead giveaway, so it's best to stick with solid colors.
Frequently Asked Questions
Question: Can I wear maternity clothes in the first trimester?
Answer: Yes, once you feel your belly is growing, you can start with the pregnancy clothes.
Question: How do you hide a pregnancy?
Answer: Hiding pregnancy is possible if you wear loose, dark-colored clothes.
Question: Can I wear regular clothes while pregnant?
Answer: They won't appear flexible for a long time wearing. Also, you may find difficulties in movement and risk your baby's health.
Conclusion
Clothes to hide pregnancy in the first trimester are available in many different styles and colors. You can find them at any retailer that specializes in selling maternity clothing. You can also find many online retailers that sell these items.
When shopping for clothes to hide pregnancy in the first trimester, choose comfortable items that will not cause you any discomfort. Don't forget to keep the things I have mentioned in this blog while shopping for pregnancy, hiding clothes in the first trimester.
Stay with Momoutfit to know about the clothes to hide during pregnancy second trimester. You may also learn how to hide a pregnancy bump for 9 months.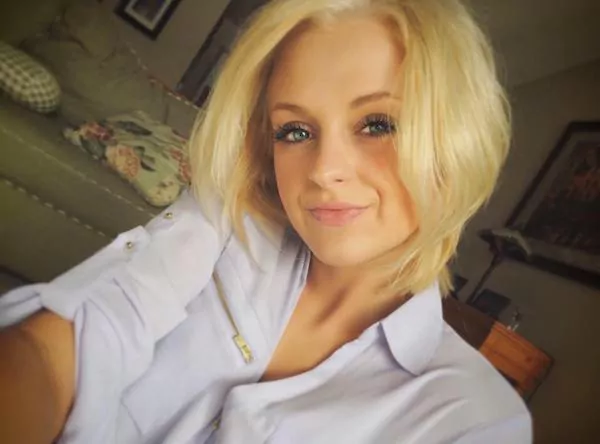 Born in Texas, Jennifer loves to spend time with her kids. Often, she shares her thoughts from the experience of being a mother. She focuses on surprising the Momoutfit readers with incredible information. Her vision is being a better mother, a visionary person.