Fashion is an ever-evolving industry. It can be difficult to move with the latest trends and styles. Leggings and jeggings have become a staple in most women's wardrobes. Following these, treggings is a relatively newer entrant in the world of fashion.
Hence, you might be wondering what's the difference between leggings, jeggings, and treggings. Despite all three being popular bottoms, there are distinct differences you need to know.
Leggings are usually made of a stretchy fabric and are footless. Denim-made jeggings are designed to look like skinny jeans. Alternatively, treggings is a hybrid between leggings and trousers. They are made of thicker materials and feature details such as pockets and zippers.
In this article, I will expound the difference between these bottom wears. Also, you will learn why it is essential to know the distinction. After reading this article, you can choose them to create a unique look, comfy style, and suitability for different occasions.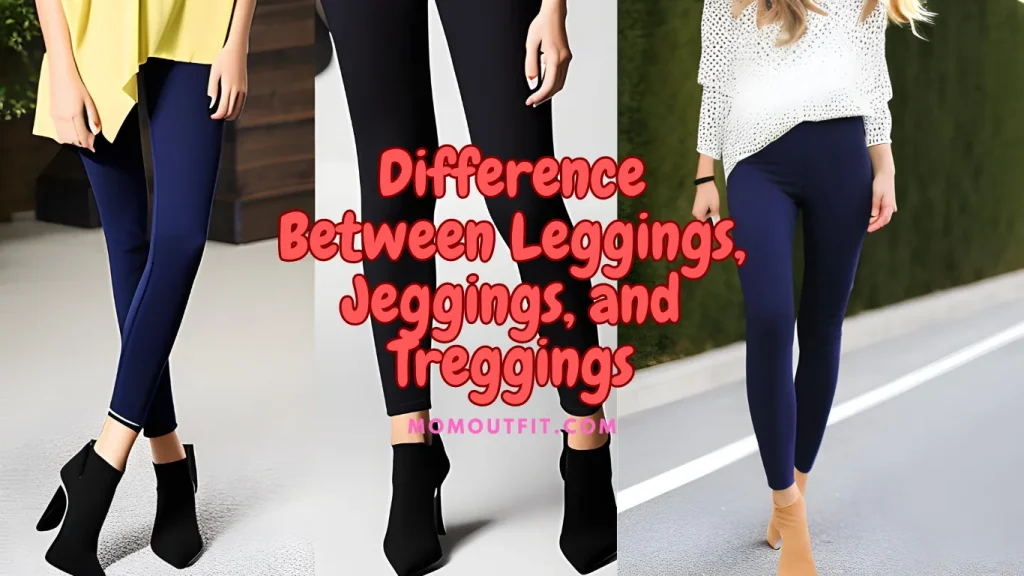 Comparison Chart: Difference Between Leggings, Jeggings, and Treggings
| | | | |
| --- | --- | --- | --- |
| Parameter | Leggings | Jeggings | Treggings |
| Fabric | Cotton, spandex, leather, suede | Denim, leather | Ponte, leather, scuba |
| Fit | Snug around legs | Fitted | Structured |
| Waistband | Elastic | Elastic | Structured |
| Occasion | Casual | Casual | Formal/Professional |
What are Leggings?
Leggings are skin-tight clothing that covers the legs snugly from the waist to the ankle. You may already have them in your closet for their comfort and versatility. Even maternity leggings are great choice for pregnant women.
Typically, they are made of materials like cotton, polyester, or spandex. But you may find them made of leather or suede rarely. Also, they are available in different colors and patterns.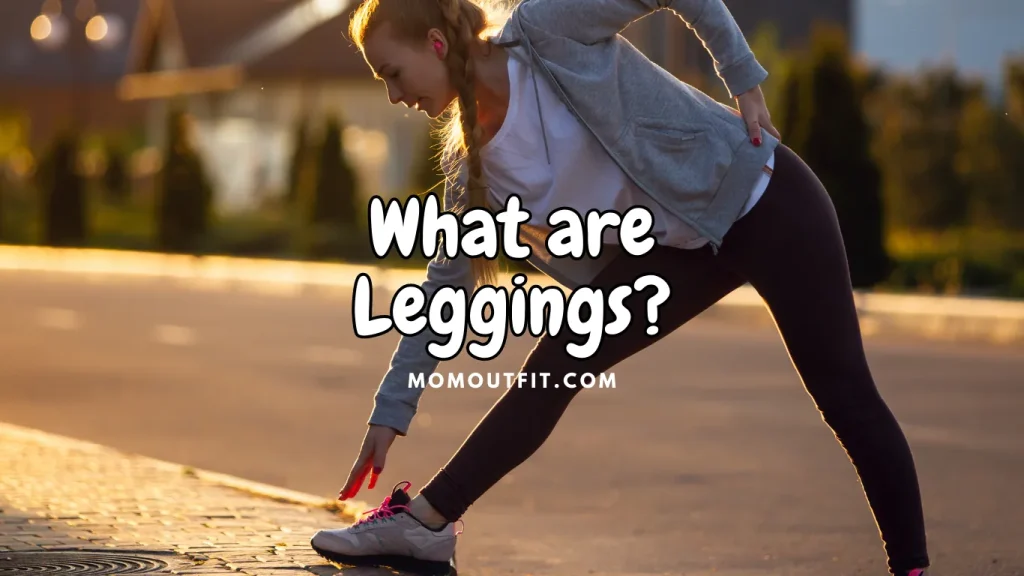 Leggings were initially worn as a form of exercise attire. But later, they made their way into the fashion world. Often, you can wear them as a bottom layer under dresses or long shirts. Besides, they can also be dressed up in a tunic top and heels for a night out.
However, leggings have some potential drawbacks. For example, they can sometimes be too tight or too see-through. It causes discomfort or embarrassment. For the best results, you can try pairing them with a longer top or layer to provide more coverage.
Best Leggings Suggestions:
What are Jeggings?
Jeggings were invented for people needing the best of both worlds: the comfort of leggings and the style of skinny jeans. These are hybrid clothing between jeans and leggings.
These bottoms look like denim but with comfort and stretch of leggings. Also, they provide a more fitted look than regular jeans. You can wear them with shorter tops like T-shirts.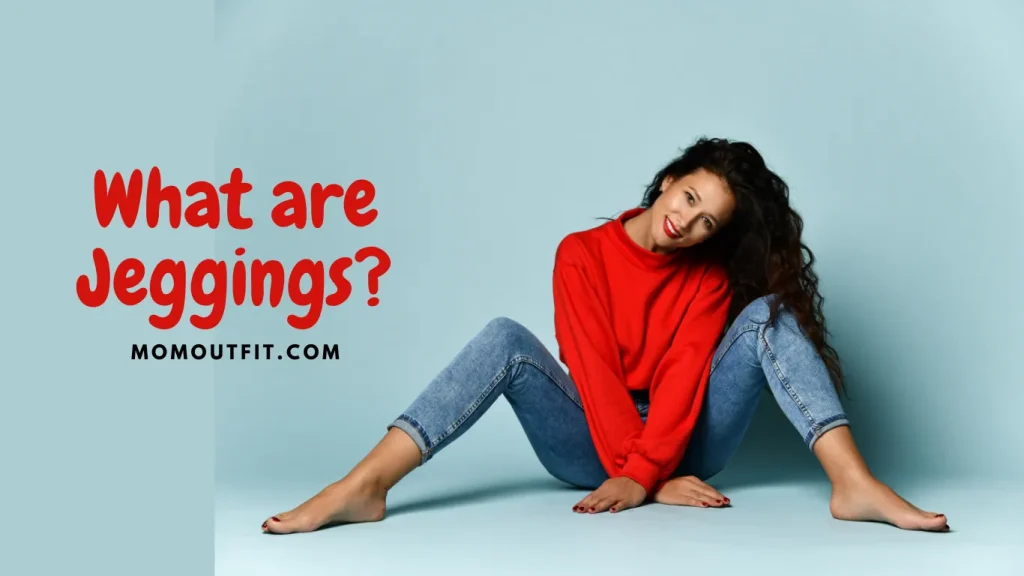 These stretchy, comfortable pants often have an elastic waistband. The fabric used for jeggings is typically denim. However, other materials like leather can also be used. These fabric materials make the piece thicker and more durable. So, you can wear jeggings daily.
You can find the same features as jeans in jeggings, like pockets and zippers. But they are much more form-fitting and clingy than traditional denim jeans. Besides, they are easy to pair with different tops and shoes. This is why women of all ages love to wear them.
Best Jeggings Suggestions:
What are Treggings?
Treggings combine trousers and leggings. They are typically made of a thicker material like ponte or leather to look more like pants. Also, they can provide a more formal and structured look than leggings or jeggings.
These edgy bottoms usually have a fly front, pockets, and a more defined waistband than leggings. It makes them more appropriate for formal or professional settings. Like leggings and jeggings, you can find them in various colors, textures, and prints.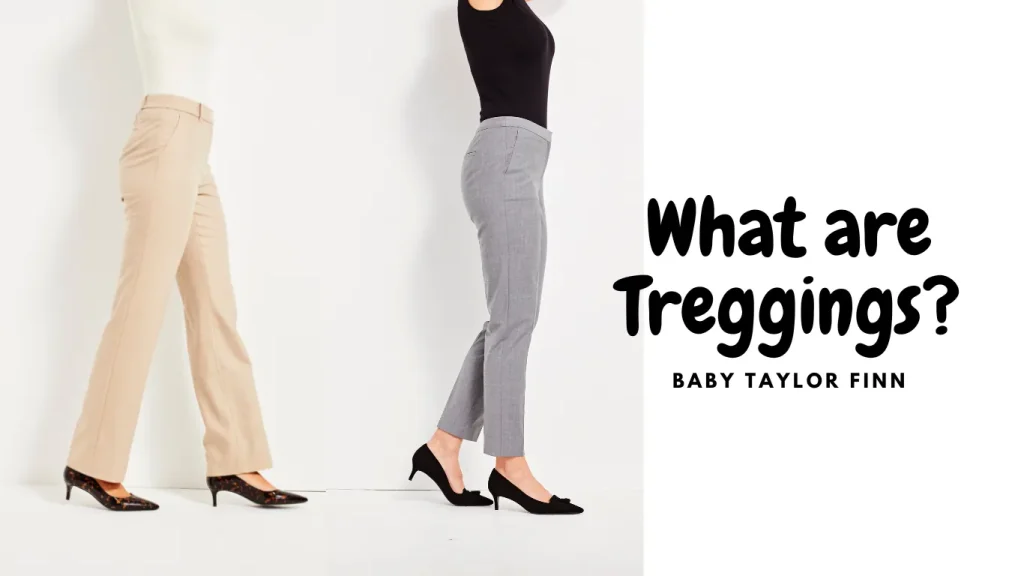 You may wear treggings for a creative or casual working environment. Their versatility makes them fit into any styling environment smoothly and hassle-free. Thus, you can keep it as a go-to item in your wardrobe for comfort.
Pro tip: When you combine treggings with different tops, always ensure a seamless balance between the top and your treggings. Wear mid-length tops or full-bodied loose-fitting blouses to retain a suitable proportion of the outfit.
Best Treggings Suggestions:
Pros and Cons of Each Bottom
Leggings, jeggings, and treggings are three popular clothing items. You can often use them interchangeably. But they have different features and purposes.
Some advantages and disadvantages of these clothing are:
Leggings:
Pros
Leggings are made of stretchy, lightweight material. They are versatile, comfortable, and flattering. Likewise, you can wear them for both casual and dressy occasions. They are also easy to layer under other clothing items.
Cons
Leggings can sometimes be see-through, revealing more than intended. They can also be prone to pilling and losing their shape over time.
Jeggings:
Pros
Jeggings are made of thicker material than leggings. So, they are more durable and less likely to be see-through. They also look like denim, making them suitable for casual occasions.
Cons
Jeggings can be less comfortable than leggings since they are not as stretchy. They may also not be as flattering on all body types.
Treggings:
Pros
Treggings are made of stretchy material, like leggings. But they have a more structured look, like trousers. Hence, this look makes them ideal for dressier occasions.
Cons
Treggings can be less comfortable than leggings. But they may not be as flexible in terms of styling options. They may also be more expensive than leggings or jeggings.
Styling Tips
Styling leggings, jeggings, and treggings can be as easy or hard, depending on the inspiration behind your look. Mostly, they are popular and comfortable options for women's casual wear. Still, they each have distinct styling differences that set them apart.
Leggings are typically made of stretchy material. They are suitable for wearing long shirts, tunics, oversized sweatshirts, or dresses. Avoid wearing leggings as pants, as they tend to be thin and may show more than you intend.
Jeggings are typically a cross between jeans and leggings. They have denim detailing and are made of a thicker, stretchy material. Jeggings can be styled as skinny jeans. Also, they are ideal for tucking into boots or pairing with a thick sweater.
Treggings or trouser leggings are made of a thicker, more structured material. They resemble trousers or dress pants. Thus, you can dress up or down or pair it with blouses, jackets, or heels for a business casual look.
When to Wear What: Leggings, Jeggings, and Treggings
You should consider the occasion, body type, and personal style preference for these three bottoms.
Choose leggings if you frequently go to casual settings like running errands, gym, or lounging at home.
Jeggings are great for casual events though treggings is better for formal/professional events. For instance, you are working in an office wearing treggings.
Another thing I should say is that your body type is also an essential matter to consider. If you are slender, you can wear any style you like. For a fuller-figured body, you should avoid anything too tight. Better, you should go for a more structured fabric in darker colors.
Shopping for Leggings, Jeggings, and Treggings
To buy these clothes, you may consider factors like fabric quality, style, and comfortable form-fitting size. Check out your favorite stores to find them that fit your body type. Also, they should provide consistent comfort and offer flexibility for long-term wear.
Some top places to buy leggings, jeggings, or treggings are sports brands like Adidas and Lululemon. You may also find them at sites like Zara and The Gap. Even high-end luxury retailers like Saks Off Fifth or Neiman Marcus sell these bottom wears.
Frequently Asked Questions
Can leggings be worn as pants?
Leggings are designed to be worn as a bottom layer under dresses or long shirts. It's best to avoid wearing leggings as pants because of their tight fit and thin material. Instead, pair them with a long top or dress.
Are jeggings suitable for formal occasions?
Jeggings are typically more casual than formal and are best suited for everyday wear. However, you can wear them for semi-formal events with the proper styling.
Are treggings comfortable?
Yes, treggings is designed to be comfortable and provide the structure of trousers.
What is the difference between jeggings and skinny jeans?
Jeggings are stretchier than skinny jeans and made of thinner material. They typically feature an elastic waistband.
What is the best fabric for treggings?
The best fabric for treggings is a thicker material like ponte or leather to maintain that structured look.
Are treggings appropriate for work?
Yes! Treggings give off a professional vibe, making them appropriate for office settings. Just pair it with a structured blouse or shirt and some heels, and you are ready.
Conclusion
So, you have learned about the differences between leggings, jeggings, and treggings. You can now pick the correct clothing item for any occasion.
Any of these bottoms has its unique style and purpose. Keep leggings on your clothing list for a comfy and casual look. Similarly, jegging will make you feel like wearing denim yet with better comfort.
Treggings offer a blend of leggings and trousers. So, you can wear them and go to a more formal setting or office environment.
Whatever item you choose, consider factors like comfort, style, body type, and occasion. After selection, pair them with the right top and accessories to create a cohesive outfit.
I suggest you invest in high-quality options. They tend to last longer and provide better value for your money.
Thanks for sharing your happy moments.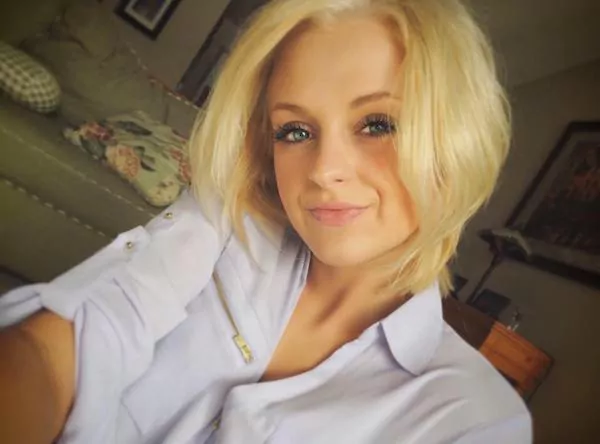 Born in Texas, Jennifer loves to spend time with her kids. Often, she shares her thoughts from the experience of being a mother. She focuses on surprising the Momoutfit readers with incredible information. Her vision is being a better mother, a visionary person.