How to look slimmer during pregnancy? Of course, pregnancy is a beautiful and transformative journey. It brings significant changes to a woman's body. These natural and essential changes for baby growth make them care about their silhouette. So, what would you do to look slim while pregnant?
Prioritizing your health and well-being throughout the prenatal period is always important. But you do not need to think of looking bigger with the baby bump. Still, there are some ways to present you as a slim, attractive, and active woman. In this blog, I will talk about appearing fit and presentable while pregnant.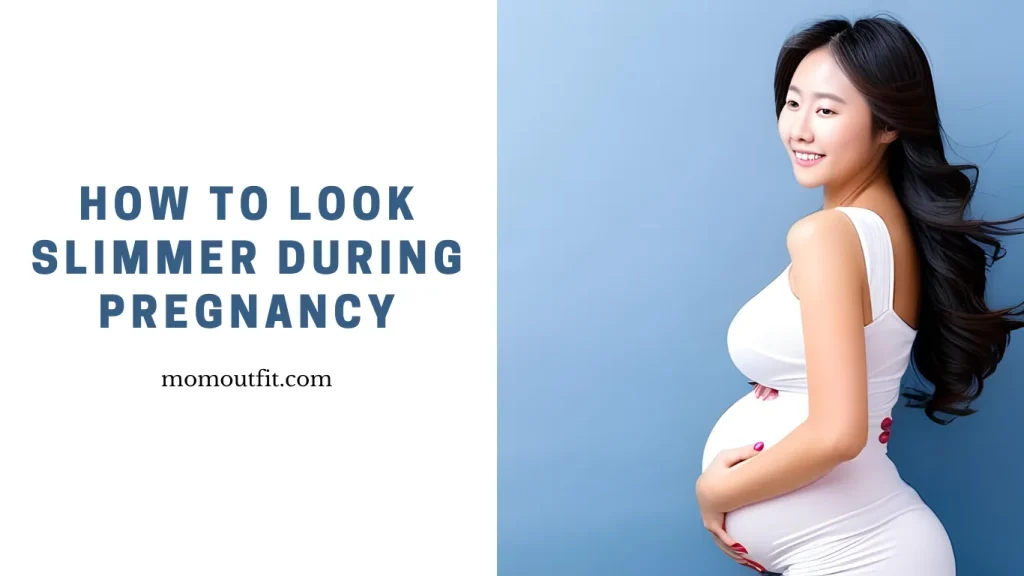 Understanding Body Changes During Pregnancy
Carrying another human body inside is the best period of life for a woman. Naturally, it affects a woman's appearance and overall well-being. A few things happen during pregnancy which is why many of you want to look slimmer during pregnancy.
Weight Gain and Distribution
As the baby grows inside the womb, expectant mothers will naturally experience weight gain. This weight gain varies from person to person. It can depend on factors such as pre-pregnancy weight and overall health.
Weight gain also includes placenta, amniotic fluid, and increased blood volume. The distribution of this weight may differ for everyone, affecting areas such as the breasts, hips, and thighs. (Women's Health)
Hormonal Changes
Pregnancy triggers a surge in hormone levels, including estrogen and progesterone. These hormonal changes impact a woman's body, from mood to physical appearance. Also, they can alter the physical impact of exercise and physical activity on the body. (Healthline)
Posture and Balance
A woman's center of gravity shifts as the baby bump grows. It can affect her posture and balance. This change may lead to discomfort and difficulty maintaining proper posture during pregnancy. However, practicing good posture and engaging in gentle exercises can help alleviate these issues. Also, they can support a healthier, more comfortable pregnancy.
Choosing the Right Maternity Clothes to Look Slimmer
During pregnancy, your wardrobe must adapt to accommodate your growing baby bump. You should choose the right maternity clothes to feel comfortable, stylish, and confident. However, you won't need to think about how to look slimmer during pregnancy anymore. Follow these essential tips and guidelines to help you select the perfect maternity wear:
Importance of Comfort and Style
Comfort is critical when it comes to pregnancy clothes. But showcasing your preferred style is also essential. Seek items that will grow with you, like stretchy materials, adjustable straps, and shirts with ruched sides.
Key Wardrobe Pieces
You should keep some essential maternity wardrobe items, like:
Stretchy maternity T-shirts in different colors
Maternity jeans with bump support (over-the-bump or under-the-bump)
Leggings and loungewear
Maternity dresses (form-fitting or shirt dresses)
Maternity bras and supportive underwear
Check these articles too:
Tips for Buying Maternity Clothes
Maternity sizes usually correspond to your regular clothing sizes. So, if you were a size medium before pregnancy, you'll likely be a medium in maternity clothes too.
Avoid buying non-maternity clothes in larger sizes. They won't have the design details and extra fabric that maternity clothes offer for a comfortable and flattering fit.
Consider your usual style and favorite wardrobe items. Additionally, look for similar maternity pieces to maintain your style during pregnancy.
Remember the weather and your pregnancy activities to select maternity clothes. It will help you choose appropriate items for different seasons and occasions.
Tops and Dresses to Dress Slimmer During Pregnancy
If you select fitting tops and dresses, you can significantly change your look and feel during pregnancy. Some tips and styles are here to consider picking your maternity tops and dresses:
Maternity Tank Tops and Layering
Go for tank tops with built-in shaping panels. They can help smooth out your baby bump and support your growing breasts. (WikiHow)
Use layering tanks under tops that no longer button or under oversized cardigans and blazers.
Maternity Wrap Dresses
Embrace wrap dresses in solid colors or color-blocked patterns. They can quickly adapt to your changing body. Also, you can get a comfortable, stylish look for various occasions.
Adjust the tie on the wrap dress as your bump grows to create an empire waist. It will add a definition between your bosom and belly.
Maternity Skirts and Other Dresses
Avoid wearing too short skirts during pregnancy.
Choose dresses and skirts designed to show a longer length in the back, like shift or maxi dresses.
Select A-line, pencil, sarong, godet, or thin, low-volume boho-style skirts.
High-waisted skirts in comfortable materials that fall at or below the knees can also be a flattering option.
Maternity Bottoms: Choosing the Right Styles and Fit
Some tips and styles to consider when selecting maternity bottoms are:
Maternity Pants with Soft Waistlines
Pick maternity pants with soft, elastic waistbands, like joggers or leggings. They can accommodate your growing belly without causing discomfort. (Baby Center)
Choose maternity pants with waistbands. They sit below your belly if you carry them low to avoid adding extra pressure across the bump. (Who What Wear)
Waistband Styles
Maternity bottoms come with various waistband styles. They include no band, mid-belly band, full-belly band, full panel, and side panels.
No band waistlines resemble regular pants. They work well for women in early pregnancy stages. Mid-belly and full-belly bands provide extra support and comfort for women further along in their pregnancy.
Jeans and structured pants often feature full-panel waistbands. They cover the entire belly or side panels that rest under the belly. Also, they offer a smaller amount of stretch.
Stylish Options
Maternity Outerwear: Stylish and Comfortable Choices
During pregnancy, outerwear keeps you warm and protected from the elements. Also, they adjust your growing bump easily. Some valuable tips and styles to consider when selecting maternity outerwear are:
Coats and Jackets
Look for maternity coats and jackets with adjustable features, such as drawstring waistlines. They can accommodate your growing belly and allow for a customizable fit. (TheBump)
Consider oversized blazers as a versatile second layer. They will keep you looking chic and fit even as your body changes throughout pregnancy.
Prioritize comfort when choosing a coat or jacket. Besides, opt for styles with ample room for layering, especially during the colder months. (Family Education)
Cardigans and Sweaters
Chunky sweaters, cardigans, and dusters can keep your growing belly hidden while providing warmth and style.
Pair your outerwear with maternity leggings and a loose top or tunic for a comfortable, easy-to-wear outfit.
Ponchos and Wraps
Ponchos and wraps are fashionable and practical options for maternity outerwear. They can quickly drape over your bump and provide warmth without restricting movement.
Dressing for Special Occasions During Pregnancy
Attending special occasions during pregnancy might seem daunting. But with the right maternity dress, you can look stylish, glamorous, and confident. Some instructions you may consider selecting maternity wear for special occasions can be:
Maternity Occasion Dresses & Evening Wear
Look for cleverly tailored dresses to enhance and flatter your changing shape. Some examples are evening dresses, formal gowns, stylish day dresses, and glamorous maternity coats. (Tiffany Rose)
Buy dresses with specific details that elevate the look, like hi-low cuts, ruffles, or smocked designs.
Consider dresses that offer versatility and comfort, like midi dresses. You can dress them up with decorations or glitzy shoes.
Maternity Gowns for Formal Occasions
Choose from lace dresses, cocktail dresses, or evening gowns for formal occasions. They are specially crafted to beautify your baby bump and elevate your maternity clothing.
Some dresses can also be used for multiple events, like baby showers, maternity photoshoots, or even wedding dresses.
Bump-Friendly Bridesmaid Dresses
If you're attending a wedding as a bridesmaid, wear bump-friendly, colorful bridesmaid dresses to adapt to your growing belly.
Enhancing Your Silhouette with Accessories During Pregnancy
Accessories can play a significant role in enhancing your silhouette and overall look during pregnancy. Again, I have some tips on how to use accessories to create a flattering and stylish appearance:
Belts
Accentuate your bump by using a belt right above your belly. It creates a visually appealing empire waistline. Also, it can emphasize the narrowest part of your waist. It will create a more defined silhouette. (Love Magic Works)
Statement Jewelry
Wear bold necklaces, earrings, or hair accessories to draw attention to your neckline or face. These ornaments can balance your overall look and enhance your silhouette. (Valentlau)
Scarves and Wraps
Use scarves and wraps to add visual interest and create a more elongated silhouette. Drape them over your shoulders or wrap them around your neck. Even you can use them as a shawl to add extra layers and depth to your outfit.
Shoes
Wear maternity shoes with a slight heel or wedge to elongate your legs and create a more streamlined silhouette. Avoid very high heels, as they can be uncomfortable. Also, they may affect your balance during pregnancy.
Bags
Choose a handbag that complements your outfit. It should not overwhelm your silhouette. Smaller bags can create a more balanced look. Alternatively, larger bags can make your overall appearance seem more proportional.
Maintaining Good Posture During Pregnancy
Maintaining good posture during pregnancy is essential for your overall health and well-being. It can help prevent pain and injuries and reduce stress on your muscles and ligaments. Some suggestions for maintaining good posture during pregnancy are:
Standing Posture
Keep your feet shoulder-width apart. Then, distribute your weight evenly on both feet.
Maintain a slight bend in your knees, avoiding hyperextension or locking your knee joints.
Tuck in your tailbone and engage your abdominal muscles to support your lower back.
Relax your shoulders, pulling them back and down, and ensure your ears line up over your collarbones.
Sitting Posture
Choose a chair that supports your back and use a small cushion or lumbar roll for extra lower back support.
Keep your feet flat on the floor, with your knees at a 90° angle, and avoid crossing your legs.
Sit back with your back straight in the chair and your shoulders relaxed.
Strengthening Exercises
Strengthen your core muscles with gentle exercises like pelvic tilts, seated leg lifts, or bird-dog poses. It will provide better support for your spine and maintain good posture. (Healthline)
Practice stretching exercises, like cat-cow pose or seated side bends. They will improve flexibility and help maintain proper alignment during pregnancy.
Staying Active and Healthy While Pregnant
Staying active and healthy during pregnancy is essential for you and your baby. It can help improve mood, reduce stress, and prepare your body for labor and recovery.
Choose Enjoyable Activities
Engage in activities that you enjoy. They are more likely to stick with walking, swimming, or prenatal yoga.
Start Slowly
If you are inactive before pregnancy, start with low-impact exercises. Then, gradually increase the intensity and duration.
Consult Your Doctor
Talk to your doctor before starting or continuing any exercise routine to ensure it is safe for you and your baby.
Listen to Your Body
Pay attention to your body's signals. Again, stop exercising if something doesn't feel right or you experience pain, dizziness, or shortness of breath.
Stay Hydrated
Drink lots of water while exercising to stay hydrated and avoid overheating. (Parents)
Healthy Eating
Maintain a balanced diet. It should be full of fruits, vegetables, whole grains, lean protein, and healthy fats to provide essential nutrients for you and your baby.
Aim for a minimum of five portions of a variety of fruit and vegetables daily.
Choose whole grains like brown rice, millet, oatmeal, and whole-wheat bread.
Include lean meats and chicken, eggs, seafood, beans and lentils, nuts and seeds, and tofu as protein sources.
Avoid sugary, fatty foods, and limit drinks with caffeine and added sugars.
Drink plenty of water to stay hydrated.
Eat small, frequent daily meals to help manage morning sickness and heartburn.
Avoid foods high in saturated fat and instead choose foods rich in unsaturated fat, such as vegetable oils.
Avoid raw or undercooked meat, fish, eggs, and unpasteurized dairy products.
Avoid alcohol and limit caffeine intake.
Talk to your doctor about prenatal vitamins to ensure you get enough folic acid, iron, and other essential vitamins and minerals.
Rest and Recovery
Ensure you get enough rest, allow your body to recover between workouts, and prioritize sleep for overall well-being.
Prenatal Yoga: Benefits and Practice
Prenatal yoga is a type of yoga specifically designed for pregnant individuals. Mainly, it focuses on breathing techniques and gentle stretching to promote physical, mental, and emotional well-being during pregnancy. Also, it can help you prepare for childbirth, manage stress, and bond with other expectant parents. (MayoClinic)
Benefits of Prenatal Yoga
Increases strength, flexibility, and endurance of muscles needed for childbirth.
Reduces lower back pain, nausea, headaches, and shortness of breath.
Improves balance and circulation.
Teaches deep breathing and relaxation techniques, which can help during labor and childbirth.
Provides a supportive community and emotional boost.
What to Hope for a Prenatal Yoga Class
Breathing: You will be guided to focus on slow, deep breaths through your nose to manage shortness of breath during pregnancy and contractions during labor.
Gentle Stretching: You will be encouraged to move different areas of your body, like neck and arms, through their full range of motion.
Postures: You will perform various poses to develop strength, flexibility, and balance while standing, sitting, or lying on the ground, Props such as blankets, cushions, and belts may be used for support and comfort.
Cool Down and Relaxation: Latterly of each class, you will relax your muscles, restore your resting heart rate and breathing rhythm, and engage in self-awareness and inner calm practices.
If you want to try prenatal yoga, consider joining a class at a local studio or practicing with online resources at home. Always consult your doctor before starting any prenatal yoga classes, especially if you did not practice yoga before pregnancy.
Swimming and Water Aerobics to Appear Slimmer During Pregnancy
Swimming and water aerobics are excellent low-impact exercises. You can practice them during pregnancy. They provide numerous benefits for expectant mothers, like improved cardiovascular health, muscle strength, and mental well-being.
Benefits of Swimming and Water Aerobics
Builds muscle strength and endurance.
Improves balance and flexibility.
Reduces joint pain and pressure, making it suitable for those with arthritis, knee, or back problems.
Increases lung capacity and respiratory efficiency.
Provides a supportive and refreshing environment, especially for those who feel overheated during pregnancy.
Anticipate what you can experience during a water aerobics class
A typical water aerobics class lasts for an hour and includes:
Warm-up: Light exercises to prepare your body for the workout
Cardio and strength-training exercises: Various moves, such as water walking, bicep curls, leg lifts, and kickboard exercises, are performed in the shallow end of the pool.
Cooldown: Gentle stretching and relaxation exercises to restore your heart rate and breathing rhythm
Tips for Swimming and Water Aerobics During Pregnancy
Consult your doctor before starting any new exercise routine, especially if you have any pre-existing conditions or concerns.
Ensure you choose a class or instructor with experience in prenatal exercise to accommodate your specific needs.
Wear a well-fitting swimsuit and pool shoes for comfort and safety.
Listen to your body and exercise as needed, especially as your pregnancy progresses.
Stay hydrated and take breaks when necessary.
Self-Care and Confidence: Nurturing Your Well-Being
Self-care plays a crucial role in building self-confidence and maintaining a healthy self-esteem. It also gives you a positive vibe even if you look bulky while pregnant. So, take an active role to protect your well-being and pursue happiness. Also, you can develop a stronger sense of self-worth and trust in your abilities.
Benefits of Practicing Self-Care
Increases energy and productivity.
Enhances joy and well-being.
Improves communication and relationships.
Lowers the risk of illness.
Boosts confidence and creativity
Self-Care Ideas for Improved Confidence
Physical Health: Exercise regularly, eat a balanced diet, and get enough sleep to maintain your physical well-being.
Mental Health: Practice mindfulness, meditation, or journaling to process your thoughts and emotions healthily.
Set Boundaries: Learn to say "no" and distance yourself from people or situations that make you feel bad or undermine your self-esteem. (Psychology Today)
Pursue Your Passions: Engage in hobbies or activities that bring you joy, fulfillment, and a sense of accomplishment.
Connect with Nature: Spend time outdoors to reduce stress and gain a sense of calm and perspective.
Build a Support Network: Cultivate relationships with family, friends, and mentors who uplift and encourage you.
Celebrate Your Achievements: Acknowledge your successes, no matter how small, and appreciate your progress.
Practice Gratitude: Direct your attention to the favorable aspects of your life and demonstrate appreciation for the individuals, moments, and chances that have influenced your journey.
Seek Help and Guidance: Contact a therapist, life coach, or support group to help you navigate challenges and develop coping strategies.
Invest in Self-Improvement: Continuously learn and grow by attending workshops and reading books. You may also take courses in areas that interest you or contribute to your personal development.
Frequently Asked Questions
Below are some commonly asked questions about pregnancy along with their corresponding answers to help you:
How often should I schedule prenatal checkups?
After the first visit, during the initial 32 weeks of your pregnancy, it is likely that you will be advised to schedule checkups at four-week intervals. However, depending on your health and medical history, you may require frequent appointments.
Can I wear shapewear during pregnancy to look slimmer?
Yes, you can! Choose maternity-specific shapewear to accommodate your growing belly without causing discomfort or restricting blood flow.
What types of clothing can help create a slimming effect during pregnancy?
Choosing the right clothing can make a significant difference in creating a slimming effect during pregnancy. Consider the following tips:

Pick monochromatic outfits: Wearing a single color from head to toe can create a visually elongating effect, making you appear slimmer.

Choose dark or neutral colors: Dark colors like black or navy have a slimming effect. Neutral tones like gray and brown can also help create a streamlined look.

Go for vertical stripes: Vertical stripes can create an illusion of length and make you appear taller and slimmer.

Embrace empire waistlines: Dresses and tops with empire waistlines help define your bust and flow over your belly, giving a flattering shape.
Is there any particular exercise that can assist in creating a slimmer appearance during pregnancy?
Engaging in safe and suitable exercises during pregnancy can contribute to a slimmer appearance by toning your body and improving posture. Generally, low-impact exercises such as prenatal yoga, swimming, and brisk walking can help maintain muscle tone, enhance flexibility, and promote overall fitness during pregnancy.
How can I use accessories to create a slimming effect while pregnant?
Accessories can be a valuable tool in creating a slimmer appearance during pregnancy. Here are a few suggestions:

Wear statement necklaces: Eye-catching necklaces draw attention upwards, diverting focus from your belly and creating a more balanced look.

Choose the right belts: Wearing belts above or below your belly can help define your waistline and create a flattering silhouette.

Select long scarves or wraps: Long scarves or wraps draped strategically can add vertical lines and create a slimming effect.
What are some posture tips to look slimmer during pregnancy?
Maintaining good posture is crucial for looking slimmer during pregnancy. Try the following tips:

Stand tall: Keep your shoulders back, chin up, and chest lifted. Avoid slouching, as it can make you appear heavier and strain your back.

Engage your core muscles: Gently activating your abdominal muscles can help support your growing belly and improve your posture.

Avoid crossing your legs: Crossing your legs can disrupt your balance and posture. Instead, keep your feet parallel and hip-width apart while standing or sitting.
Conclusion: How to Look Slimmer During Pregnancy
Looking slimmer during pregnancy is about embracing your changing body and finding ways to feel stylish and confident. In this blog, I have shared many fashion tips and self-care practices to enhance your appearance. Following them, you can boost your self-esteem during this special time in your life.
You should always look for flowy or maxi dresses for extra comfort and style. Then, embrace your lush pregnancy hair. Work with your hairstylist to find a cut and style matching your hair texture and volume.
Pamper your skin with suitable skincare products and treatments. Through this, you can ensure staying well-moisturized and protected from the sun. Then, accessorize thoughtfully, using belts to define your waist, and choose eye-catching colors or patterns to elevate your look.
I wish you the best appearance! Hope you have a healthy baby!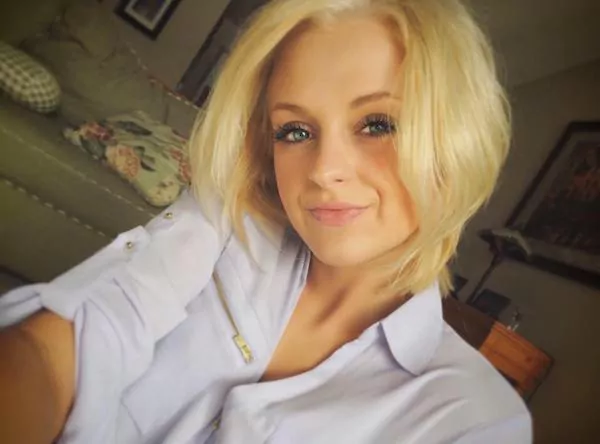 Born in Texas, Jennifer loves to spend time with her kids. Often, she shares her thoughts from the experience of being a mother. She focuses on surprising the Momoutfit readers with incredible information. Her vision is being a better mother, a visionary person.