Summer is a great time to enjoy the sun and have fun. Dressing for the season is e a bit challenging as your body undergoes significant changes. Especially if you have a unique body type, selecting clothes to hold the shape will be more confusing. So, do you know how to dress pregnant hourglass figure for summer?
An hourglass figure has a smaller waist and balanced bust and hips. When you're pregnant with a large baby bump, you can still look amazing in summer clothes. Thus, dressing a pregnant hourglass body for summer means taking clothes to show off your curves. They should be easy to wear. Also, your body should remain comfortable and cool during the hot temperatures.
I'll talk about tops, bottoms, dresses, swimwear, and accessories to make you feel comfortable and stylish during your pregnancy. Besides, I'll cover everything from wardrobe essentials and tips for emphasizing your natural curves to shopping advice and frequently asked questions. So, read this whole post and know which one you will order.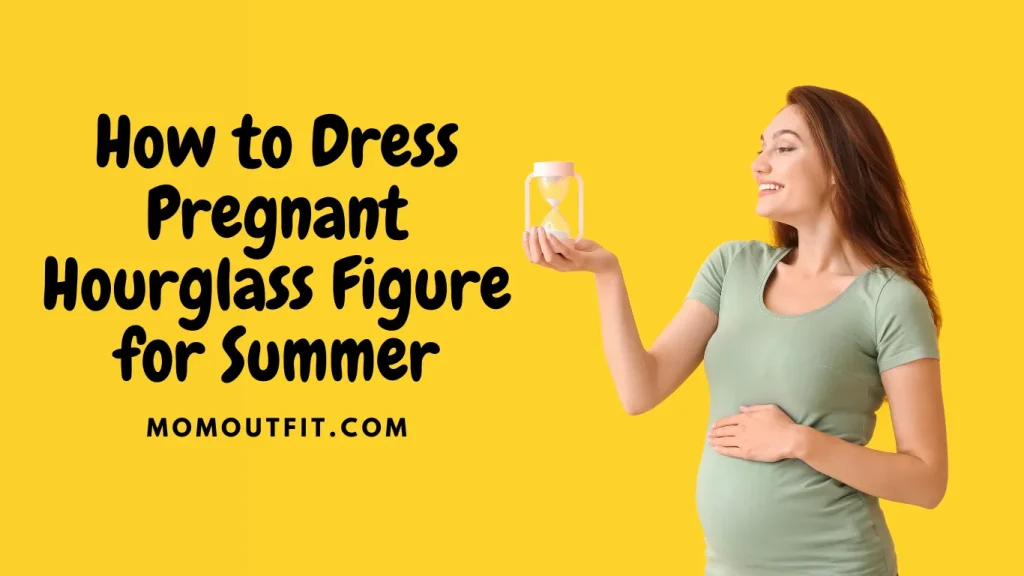 Hourglass Figure & Pregnancy
What is an hourglass figure? An hourglass figure is a woman's body measurements, specifically the circumference of the bust, waist, and hips. The key features of an hourglass figure include a wide bust, narrow waist, and wide hips with the same measurement as that of the bust.
Wikipedia says this body shape is named for its resemblance to an hourglass. The upper and lower halves in this figure are wide and roughly equal. Besides, the middle is narrow in circumference. So, the overall shape becomes wide-narrow-wide like an hourglass.
How Pregnancy Affects Your Hourglass Figure?
Throughout pregnancy, your body goes through significant changes. Your body weight with a grown belly may distribute differently by affecting your hourglass figure.
It's essential to choose clothes that accommodate these changes. They should emphasize your natural curves and maintain balance in your outfits. According to Healthline, adjust for comfort and a flattering fit for your changing body as your pregnancy progresses.
How to Dress Pregnant Hourglass Figure for Summer: Wardrobe Essentials for Pregnant Hourglass Figures
Most ex-mothers (already pregnant) suggest wearing light and airy fabrics to keep the body unaffected. So, select lightweight, breathable fabrics that drape well and provide comfort during pregnancy. Some suitable fabrics include rayon challis, cotton interlock knit, silk, and batiste.
Embracing Flowy Tops
Flowy Blouses: Flowy blouses are a great choice for pregnant hourglass figures. They provide comfort and allow for movement while still flattering your shape. Look for tops made from lightweight and breathable fabrics that drape nicely over your curves.
Suggestion: U.Vomade Women's Plus Size Flowy Summer Tunic Tops
V-Neck T-Shirts: V-neck T-shirts are a versatile option. They accentuate your bust and elongate your neckline. You can pair these T-shirts with shorts, skirts, or jeans for a casual and stylish summer look.
Suggestion: Amazon Essentials Women's V-Neck T-Shirt
Wrap Tops: Wrap tops are incredibly flattering for pregnant hourglass figures. They draw attention to your waistline and create a beautiful silhouette. The V-neckline of wrap tops enhances your bust and adds a touch of elegance to your summer outfits.
Suggestion: Calvin Klein Sleeveless Blouse with Inverted Pleat
Peplum Tops: Peplum tops are designed with a flared or ruffled hem that starts at the waist and adds extra emphasis to your hourglass figure. They can be found in various styles and fabrics, making them a versatile option for pregnancy.
Suggestion: Tobrief Short Sleeve Peplum Top
Empire Waist Tops: Empire waist tops can be flattering for pregnant hourglass figures. They cinch just below the bust and flow loosely over the belly. For maximum comfort and style, look for empire waist tops made from light and airy fabrics, such as rayon or cotton.
Suggestion: Funfash Rhinestones Empire Waist A Line Top Blouse
Belted Dresses and Jumpsuits: Belts can help define your waist and accentuate your curves. So, they are a great choice for pregnant hourglass figures. Look for styles with adjustable belts or ties to accommodate your changing body throughout pregnancy.
Suggestion: MakeMeChic One Shoulder Belted Wrap High Waist Midi Dress
Covering Lowers with Comfy Bottoms
Maternity Jeans: These jeans are a great option for pregnant hourglass figures. They provide support and comfort for your growing belly while flattering your curves. Look for jeans with a stretchy waistband that can accommodate your growing belly without digging into your skin.
Suggestion: Indigo Blue Stretch Secret Fit Belly Boot Cut Jean
Maternity Skirts: Skirts can be an excellent choice for pregnant hourglass figures. They let freedom of movement and can be dressed up or down. Order A-line or pencil skirts to emphasize your waist and hug your curves without being too tight.
Suggestion: The Drop Women's Maya Silky Slip Skirt
Maternity Shorts: Shorts are perfect for staying cool and comfortable during summer. Choose maternity shorts with a supportive waistband. They sit comfortably under your belly. Also, select loose styles around the thighs to provide ample room for your growing hips.
Suggestion: Motherhood Maternity Under The Belly Sleep and Lounge Knit Shorts
Attractive Dresses
Maxi Dresses and Skirts: Maxi dresses and skirts are an easy and stylish option for pregnant hourglass figures. They provide ample room for your growing belly. Also, they can be made from various flowy fabrics, like rayon challis or cotton knit.
Suggestion: AGB Women's Soft Knit Maxi Skirt
Wrap Dresses: Wrap dresses are a classic option for hourglass figures. They cinch the waistline and create a flattering V-neckline. Also, these dresses are especially suitable for pregnant women to adjust easily to accommodate their changing body.
Suggestion: Amazon Essentials Women's Faux-Wrap Dress
A-Line Dresses: A-line dresses are another great option for pregnant hourglass figures. They are fitted on top and flare out at the hips. These dresses highlight your waist. Also, they provide room for your growing belly without compromising on style.
Suggestion: Dress the Population Audrey Spaghetti Strap Midi A-line 3D Floral Dress
Dive in the Water with Maternity Swimwear
One-Piece Swimsuits: One-piece swimsuits are a popular choice for pregnant hourglass figures. They provide full coverage and support for your growing belly. You should look for styles with side ruching for extra stretch and adjustable straps for a customizable fit. Also, a V-neck design can be flattering for your figure.
Suggestion: CUPSHE Maternity One Piece Swimsuits
Tankinis: They offer the best of both worlds, combining the coverage of a one-piece swimsuit with the convenience of a two-piece. Hence, they are perfect for pregnant hourglass figures. They allow for easy bathroom breaks and provide more coverage for your belly. You may select styles with adjustable straps and underwires for extra support.
Suggestion: Motherhood Maternity Beach Bump 2 Piece Tankini Swimsuit Set
Maternity Swim Dresses: Maternity swim dresses are a stylish alternative to traditional swimsuits. They provide more coverage and a feminine touch. Besides, they are suitable for pregnant hourglass figures by accentuating your waist. They provide ample room for your growing belly.
Suggestion: Ekouaer Long Swimsuit Cover Ups
Accessorizing to Enhance Your Look
Maternity Belts: Maternity belts provide extra support for your growing belly. They alleviate lower back pain. They can also accentuate your waist when wearing loose-fitting dresses or tops.
Suggestion: GABRIALLA Maternity Support Belt
Comfortable Footwear: As your pregnancy progresses, you may find that your feet swell or become more sensitive. Select comfortable and supportive footwear, like cushioned sandals, sneakers, or flats, to ensure you stay comfortable throughout the day.
Suggestion: Sanuk Women's Yoga Sling 2 Sandal
Statement Jewelry: Statement jewelry can add a touch of glamour to your maternity outfits. Opt for bold earrings or necklaces that complement your outfit without overwhelming your features.
Suggestion: Betsey Johnson Woven Heart Layered Necklace
Oversized Sunglasses: Oversized sunglasses are stylish accessories. They provide essential protection for your eyes from harmful UV rays. Decide a pair that matches your face shape and adds a touch of glamour to your summer wardrobe.
Suggestion: Cole Haan Women's CH7046
Tips for Dressing Your Pregnant Hourglass Figure
Follow these below tips to dress your pregnant hourglass figure to highlight curves. Also, you can maintain a balanced silhouette. Remember to experiment with different styles, cuts, and fabrics to find what works best for your unique body shape during pregnancy.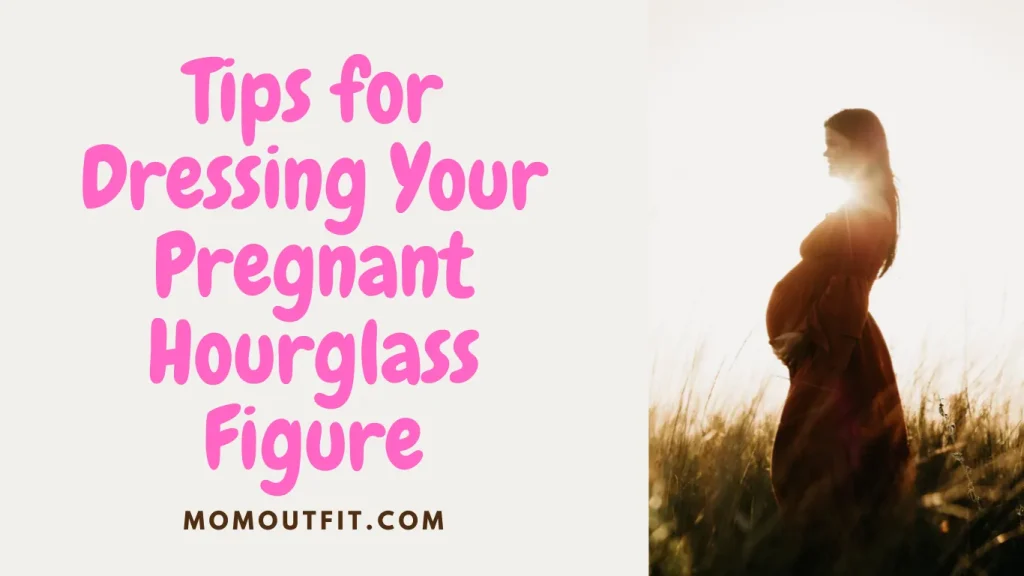 Emphasizing Your Waistline: Even during pregnancy, it's important to highlight your waist to maintain the balance of your hourglass figure. Opt for wrap dresses, belted tops, or garments with strategically placed seams that draw attention to your waist.
Balancing Your Proportions: Choose clothing that maintains the symmetry between your bust and hips. Wear tailored trousers, A-line skirts, or sheath dresses that follow your body's natural contours without clinging too tightly to your hips and thighs.
Layering Techniques: Opt for pieces that create a streamlined appearance and elongate your silhouette when layering your clothing. For instance, you can wear a fitted blazer over a pencil skirt or pair a long cardigan with a fitted top and skirt to accentuate your waist.
Choosing the Right Colors and Patterns: Select colors and patterns that flatter your hourglass figure and complement your pregnancy. Opt for vertical stripes or patterns that create visual length, and avoid overly bold or wide prints that may unbalance your proportions.
How to Choose the Right Length of Dress for Hourglass Pregnant Figure
Midi Length: Midi dresses and skirts typically fall between the knee and mid-calf. They are versatile option for various occasions. For petite women, choose a midi length that rests just above or just below the widest part of your calf to create a flattering silhouette (petitedressing).
Knee-Length Dresses and Skirts: Knee-length dresses and skirts are universally flattering. They provide a classic one-third/two-thirds proportion. Also, they are suitable for most daytime and some evening functions. For petite women, styles that hit 1-2" below the knee are advised, as midi lengths can be overwhelming on smaller frames.
Shorts and Capris: For petite women, consider shorts and capris that fall just below the knee to maintain a balanced proportion. Pair them with heels or wedges to elongate the leg line and create a flattering appearance.
You may find interest in this post too: Can You Sleep with Belly Bandit? – Is It Safe or Not?
Shopping Tips for Pregnant Hourglass Figures
Remember these shopping tips below to get the best maternity clothes to accommodate your pregnant hourglass figure. Also, you will feel comfortable and confident during your pregnancy.
Finding the Right Stores: Look for stores that cater to maternity wear or have a dedicated maternity section. They will likely have various clothing designed for pregnant women. You can also explore stores that offer clothing for various body shapes, including hourglass figures.
Knowing When to Size Up: As your pregnancy progresses, your body will change, and you may need to size up to accommodate your growing belly and other physical changes. Keep an eye on how your clothes fit. Again, you may consider sizing up when they become too tight or uncomfortable.
Online Shopping Tips: It can be a convenient way to find maternity clothing for your hourglass figure. To ensure a successful shopping experience, check the size charts and read customer reviews to understand better how the clothing fits. Additionally, consider shopping from online retailers that offer free returns or exchanges to adjust the size or style of the items you've purchased.
Frequently Asked Questions (FAQs)
Can I still wear high-waisted bottoms during pregnancy?
Yes, you can wear high-waisted bottoms during pregnancy till they are comfortable. Also, they should provide enough room for your growing belly. Look for maternity-specific high-waisted options or bottoms with adjustable waistbands to ensure a comfortable fit.
How can I determine if a dress or top will complement my hourglass figure during pregnancy?
A dress or top will flatter your pregnant hourglass figure if it emphasizes your waist, follows your body's natural contours, and maintains the balance between your bust and hips. Avoid boxy or shapeless garments that can make you appear larger than you are.
Are there any fabrics I should avoid during pregnancy?
It's best to avoid cheap, thin, or overly stretchy fabrics during pregnancy. They may not provide enough support or comfort for your changing body. Instead, select lightweight materials like knits and silk to accommodate your growing belly and provide a flattering fit.
How can I dress my pregnant hourglass figure for a formal event?
Consider wearing a form-fitting sheath dress that accentuates your waist and curves for a formal event. Ensure the dress fits comfortably around your belly, and choose a length that flatters your figure, such as just above the knee. Pair the dress with a tailored blazer or a shawl for added elegance.
What are some fashionable footwear choices for hourglass pregnant women for summer?
Comfortable and stylish footwear options for pregnant hourglass figures in the summer include low-heeled sandals, wedges, or flats with cushioned soles and arch support. Avoid high heels or shoes with narrow-toe boxes, as they may cause discomfort or exacerbate swelling during pregnancy.
Hourglass Body Shape Celebrities During Pregnancy
During pregnancy, celebrities with an hourglass body shape may experience changes in their figure. Some examples of hourglass-shaped celebrities include Scarlett Johansson and Jessica Alba (stylewe).
These celebrities may have maintained their hourglass shape during pregnancy by dressing in a way that accentuates their waist and accommodates their growing belly. However, it's important to remember that every woman's body is unique, and pregnancy can affect everyone differently.
Conclusion
Now I can say that dressing your pregnant hourglass figure for summer doesn't have to be challenging. You know how to dress a pregnant hourglass figure for summer well. You can create stylish, comfortable outfits that showcase your unique shape during hot, sunny days. Embrace flowy fabrics, accentuate your curves, select the right length, and accessorize strategically.
Always prioritize your comfort and confidence, and have fun experimenting with different styles and trends. Enjoy your summer while looking and feeling your best!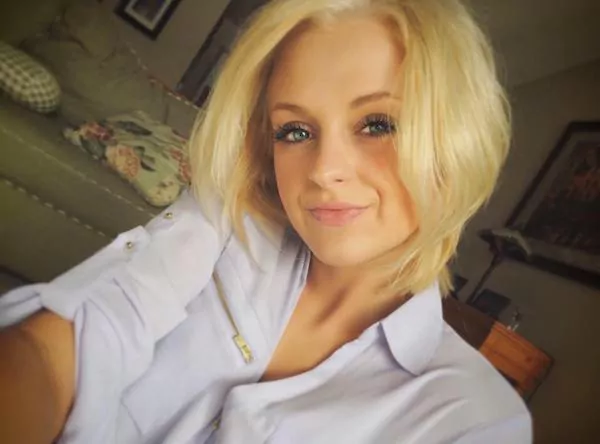 Born in Texas, Jennifer loves to spend time with her kids. Often, she shares her thoughts from the experience of being a mother. She focuses on surprising the Momoutfit readers with incredible information. Her vision is being a better mother, a visionary person.