Pregnancy is indeed a wonderful time. But it can be a time of significant fashion challenges. Finding comfortable and stylish clothing can be tricky as your body grows and changes.
One of the most popular clothes to wear during pregnancy is a sweater with a skirt. This combo can be both flattering and comfortable. You can consider it an excellent choice for pregnant women.
How to wear a sweater with a skirt during pregnancy, then?
Wearing a sweater with a skirt during pregnancy is a comfortable and stylish choice. Opt for a stretchy, maternity-friendly skirt with an elastic waistband for flexibility and comfort. Tuck your sweater into the skirt, or do a half-tuck to define your waistline and showcase your bump.
Consider layering with tights or leggings for extra warmth, and complete the look with comfortable footwear like ankle boots or flats to maintain balance and comfort throughout your pregnancy.
In this blog, I'll discuss the benefits of wearing a sweater with a skirt during pregnancy. Also, I will offer some tips on how to wear this combo for maximum style and comfort.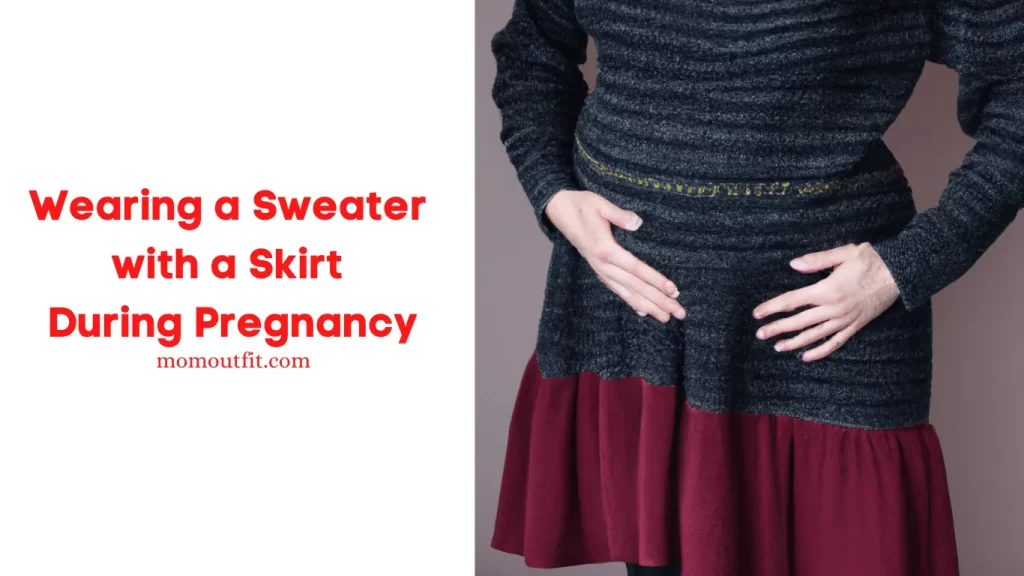 Benefits of Wearing a Sweater with a Skirt During Pregnancy
The main benefit of wearing a sweater with a skirt during pregnancy is that it is comfortable and flattering.
A sweater is a great way to stay warm and covered up during the colder months of pregnancy. On the other hand, a skirt can be both comfortable and stylish. The combo of these two items can create a comfortable and flattering look.
Another benefit is that it can be easily dressed up or down. You can pair your sweater with a comfortable skirt, flat shoes, or sneakers for casual days. For a dressier look, you can add a pair of heels and accessories. This versatility makes this combo perfect for any occasion.
Wearing a sweater besides a skirt during pregnancy can also be a great way to show off your baby bump. The combination of a sweater and a skirt will draw attention to your baby bump in a flattering way.
Choosing the Right Sweater and Skirt
As a pregnant woman, you may feel like you've been forced to give up your favorite clothes to accommodate your growing baby bump. But, with the right maternity clothes choices, you can still look stylish and comfortable.
One look that is easy to pull off during pregnancy is wearing a sweater with a skirt. Some tips on wearing a sweater with a skirt while pregnant are:
When choosing the fitting sweater and skirt for a pregnant woman, comfort and style are key. Consider your body shape and pick pieces that flatter your figure. A fitted sweater or cardigan will look great with an A-line or wrap skirt. A loose-fitting sweater as part of the stretchy dresses can work with a pencil skirt for a more casual look.
When selecting a fabric for your sweater and skirt, consider breathability and softness. Natural fibers like cotton, wool, and silk are the best choices for pregnant women. They're a more comfortable option. Also, they will help keep you cool during the warmer months.
The fit of your sweater and skirt is also essential. Ensure your sweater is tight enough, as this can be uncomfortable. Also, look for skirts that are stretchy or adjustable. It will help ensure that your skirt fits properly despite your changing body shape.
When picking out fabric for your sweater and skirt, look for lightweight and breathable ones. Natural fibers like cotton, wool, and silk are ideal for pregnant women as they're softer and more comfortable.
Preparing to Wear a Sweater with a Skirt During Pregnancy
The first step is to select the fitting sweater – the right maternity wear. Look for something made of soft, breathable fabric, such as cotton or cashmere. It will help to keep you cool and comfortable.
Avoid stiff fabrics like wool, which can be itchy and uncomfortable. Look for a sweater that fits you well. It means that it should be fitted but not too tight. It should also be long enough to cover your bump.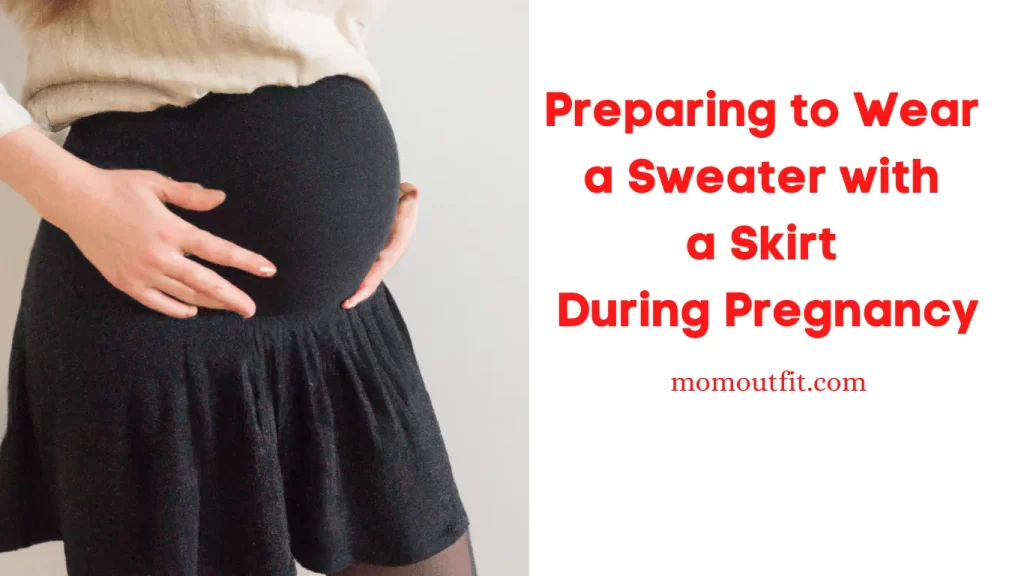 Next, you should select the right skirt. A skirt that is made of lightweight, stretchy fabric is ideal. It should also have an elastic waistband to allow extra room as your bump grows. Look for a skirt that sits at the natural waistline, which will help create a flattering silhouette.
You should pick out accessories that complement your look. A scarf or statement necklace can help to dress up your outfit. You can also add a pair of stylish flats or sandals.
Following these tips, you can create a stylish and comfortable look perfect for any occasion. With some planning, you can look and feel amazing while pregnant.
Accessorizing Your Outfit
Some great ideas for accessorizing your outfit, whether attending a special event or running errands, are:
Jewelry
Jewelry can be a favorite way to elevate your outfit. Choose something that complements the neckline of your sweater and the color of your skirt. A simple necklace or pair of earrings can add a touch of maternity style and elegance. If you're feeling more adventurous, try a statement piece such as a bold pendant or bracelet.
Shoes
The perfect pair of shoes can take your mom's outfit from basic to fabulous. Opt for a stylish pair of heels if you're dressing up for a special occasion. A pair of stylish flats, sneakers, or sandals can be great for running errands.
Scarves
Scarves are an easy and versatile way to accessorize your outfit. Try to select a scarf matching the color of your skirt, or go for a bold pattern for a more dramatic look. There are endless ways to wear a scarf. So I suggest you experiment with diverse styles to find the perfect look.
Accessorizing the outfit while wearing your favorite sweater with midi skirts during pregnancy can be a fun and creative way to express yourself. So go ahead and have fun with it!
Tips for wearing a sweater with a skirt during pregnancy
Here are some tips for wearing a sweater with a skirt during pregnancy: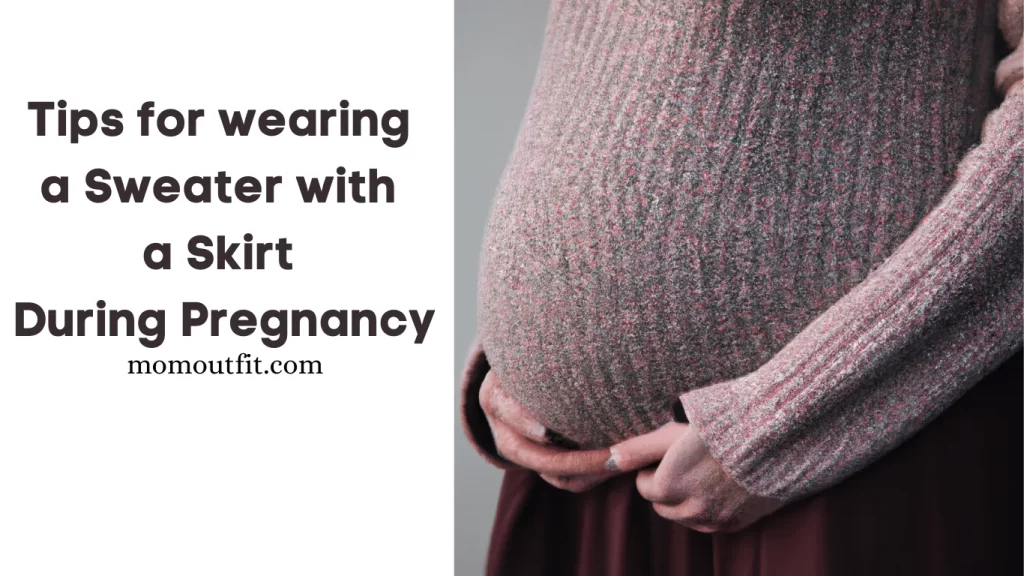 Choose a comfortable and stretchy sweater
Look for a sweater made of a stretchy material, such as cotton or a blend, to accommodate your changing body shape till the postpartum period.
Select a skirt that flatters your pregnancy figure
Consider a skirt that falls just above or below your bump rather than one that sits on top. Avoid skirts that are too tight or constricting, as they may be uncomfortable during pregnancy.
Pair the sweater dress and skirt together beside the leggings.
Choose a sweater that falls at a flattering length for your figure and pair it with a skirt or tank top of a similar length. If you are wearing a longer sweater, pair it with a shorter skirt to balance the proportions.
Accessorize and style as desired
Add a belt to cinch the waist and create a more defined silhouette. Pair the sweater and skirt with boots, heels, or flats, depending on the occasion and style. Consider adding a statement necklace or earrings to dress up the look.
Pay attention to comfort and support.
Ensure the sweater and pencil skirt are comfortable and do not constrict movement. Consider wearing a support belt or maternity band to support your growing bump.
Conclusion
In conclusion, wearing a sweater with a skirt during pregnancy provides an excellent opportunity for expecting mothers to stay warm and comfortable during the colder months. It is also easy to add style of maternity dresses and flair to your look.
The versatility of the combination makes it easy to dress up or down, giving you the ability to look fabulous no matter the occasion. Additionally, choosing a sweater dress and skirt that flatters your body shape and size can help you look and feel your best.
Opt for fitted pieces of natural fibers like cotton, wool, and silk when choosing your outfit. With the right fit and fabric, you can look great and feel confident before the postpartum period. Accessorizing your look with jewelry, shoes or sneakers, and scarves can help to complete the look.
Thanks for reading this blog, whether you are in the first trimester or third trimester. I hope you can now fulfill the items of your maternity wardrobe well. Share the ideas with your best friend. Also, check out Pinterest to get some visual ideas.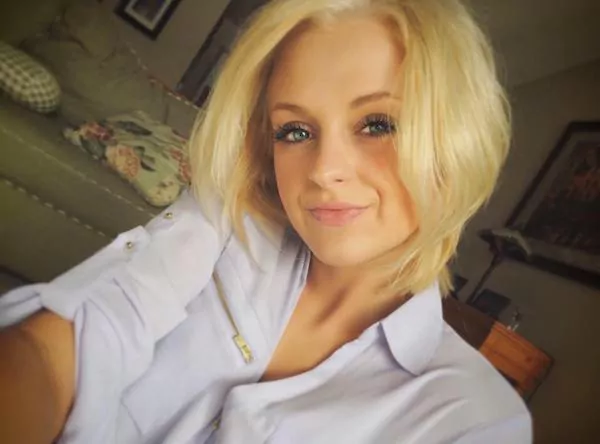 Born in Texas, Jennifer loves to spend time with her kids. Often, she shares her thoughts from the experience of being a mother. She focuses on surprising the Momoutfit readers with incredible information. Her vision is being a better mother, a visionary person.