Pregnancy can be a bumpy ride of emotions for the upcoming mothers. It's a time of joy, anticipation, and a whirlwind of changes. Hence, facing this time, you're faced with many decisions. Among them, maternity wear is on top of the dilemma. Are maternity clothes necessary? Or just luxury?
Well, it depends. Some women find them comfortable and helpful. Others prefer to stick with their regular clothes [1]. However, wearing maternity clothes has psychological benefits. They can boost confidence during the crucial time [2][3].
Pregnancy wear accommodates the changes in the pregnant body. These clothing are great for comfort and style [4][5]. Moreover, they are typically made with stretchy, breathable fabrics. So you can get comfort and prevent skin irritation caused by hormonal changes [6].
However, maternity clothes are not strictly necessary. Alternatives like belly bands or DIY modifications to existing clothes can also provide the same facilities [7][8].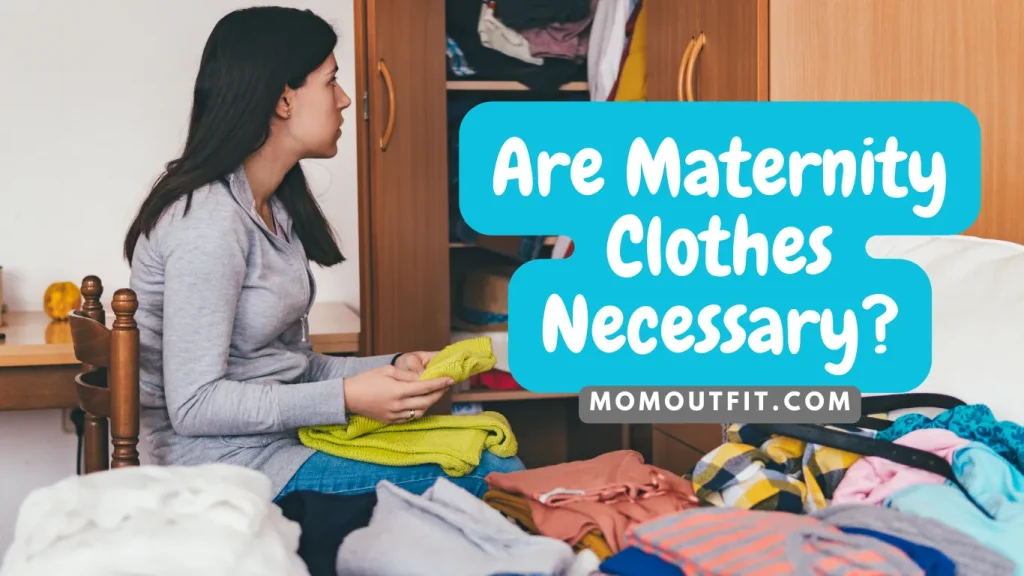 A Look on the Current Market of Maternity Clothes
The maternity clothing market is currently valued at US$ 23.05 Billion in 2022. It is projected to reach US$ 44.08 Billion by 2032, growing at a historical CAGR of 3.5% [9]. This growth is ascribed to an increasing focus on pregnancy fashion and a growing working women population[10].
The market was temporarily affected in 2020 due to the COVID-19 pandemic [11]. However, it is expected to grow, estimated at US$ 16,578.64 million by 2028 [12]. Increasing awareness about fashionable and comfortable maternity clothing is anticipated to drive the industry [13].
Despite the benefits and market growth, the production of maternity clothes, like all clothing, has environmental impacts. The fashion industry is a significant source of greenhouse gas emissions and environmental degradation[14][15]. Fast fashion trends, which include maternity wear, contribute to these impacts due to the high turnover of clothing items[16].
In terms of style, you can find many options, from trendy pieces to work-appropriate attire[17][18]. Brands like Seraphine, A Pea in the Pod, and HATCH offer versatile pieces. You can wear them during and after pregnancy[4].
The Comfort Factor: Why Maternity Clothes Matter
During pregnancy, comfort is key. As your body grows, you wear ill-fitting clothing that restricts your movement or causes discomfort. That's why maternity clothes are a game changer. They fit the grown size of belly well.
When to start wearing maternity clothes? The need usually arises between 12 and 18 weeks of pregnancy [19]. But some people may begin to "show" and switch to maternity clothes around 16 weeks [20].
However, the days of oversized, frumpy dresses and tops are gone. Now, maternity wear is fashionable, comfortable, and versatile. You can maintain your style during this exciting time.
| | |
| --- | --- |
| Benefits of wearing maternity clothes: | How maternity clothes accommodate a growing belly: |
| Comfortable fit Stylish options Versatile pieces Specifically designed for pregnant women | Stretchy waistbands Ruching on the sides of tops/dresses Adjustable straps Extra fabric in the front for belly coverage |
Investing in a few key maternity wardrobe staples can make a world of difference in your daily comfort. From maternity leggings to maternity jeans, these essential pieces can make all the difference in your overall pregnancy experience.
So, why not embrace your changing body and enjoy all the benefits of wearing maternity clothes?
Health and Well-being: Supporting Pregnancy Through Clothing
Maternity clothes are not just about looking fabulous. They are also about supporting the health and well-being of pregnant individuals.
Here are some ways how maternity clothes support a healthy and comfortable pregnancy:
Maintaining Proper Blood Circulation
The body's blood volume increases during pregnancy to support the growing baby. Maternity clothes with compression features promote proper blood circulation. They decrease the possibility of blood clots and varicose veins.
Reducing Discomfort and Aches
The body may experience discomfort and aches as the baby grows, especially in the back, hips, and legs. But pregnancy clothes with built-in support alleviate these symptoms and provide relief. So, look for designs with extra padding or support around the belly, hips, and lower back.
Minimizing Stress on Joints and Ligaments:
Pregnancy hormones can cause the joints and ligaments to loosen. So, you may feel instability and discomfort. Again, maternity clothes minimize stress in these areas. You get a more stable and comfortable experience.
Style and Confidence: Fashionable Maternity Attire
Buckle up, fashionistas! Let's explore how maternity clothes can keep you looking trendy and confident all through.
Trendy Maternity Wear Options
Who said maternity clothes can't be trendy? Say hello to cute dresses, stylish tops, and chic bottoms explicitly designed for those baby bumps. You can get everything from flowing maxi dresses to form-fitting jeans with stretchy panels.
Dressing for Different Occasions
Got an event to attend? No worries! From casual outings to formal gatherings, there's a maternity outfit for every occasion. Rock that baby shower in a flattering dress, or slay that business meeting in a stylish maternity blazer. The options are endless!
Accessorizing and Enhancing Maternity Outfits
Accessories are the icing on the cake! Elevate your maternity outfits with statement necklaces, comfy scarves, and fabulous footwear. Accessories can draw attention away from any insecurities. You will feel like the radiant mama-to-be you are.
Functional Maternity Clothing for Different Stages
Are maternity clothes necessary reddit? Well, Let's explore the functional maternity clothing options for each stage of pregnancy. It will give you ideas about the importance of pregnancy clothing. We've got you covered from the early days to the final stretch!
Early Pregnancy: Adapting Regular Clothes
Your regular clothes might still work in the early stages with a few adjustments. Embrace the stretchy waistbands of your favorite leggings or jeans and pair them with flowy tops or loose-fitting dresses. You can also use belly bands or extenders to provide extra room and support as your belly grows.
Mid-Pregnancy: Transitioning to Maternity Wear
As your baby bump becomes more prominent, it's time to transition to dedicated maternity wear. Grab maternity pants and skirts with stretchy waistbands and adjustable features to accommodate your growing belly. Invest in maternity tops and dresses to get ample room for your changing shape while keeping you comfortable and stylish.
Late Pregnancy: Full-Fledged Maternity Wardrobe
In the final stretch of pregnancy, it's time to embrace a complete maternity wardrobe fully. Maxi dresses, empire waist tops, and maternity leggings can be your go-to choices for ultimate comfort and style. Look for supportive bras that cater to your changing breast size and provide the necessary support. Don't forget to indulge in the bliss of maternity loungewear and sleepwear for a restful night's sleep.
Impact of Maternity Clothes on Comfort and Well-being
Wearing maternity clothes during pregnancy can positively and negatively affect comfort. You should select breathable, stretchy, soft, and loose-fitting clothes. Because tight-fitting clothes cause pain, discomfort, reduced circulation, overheating, and even infections [5].
Note that tight clothing is unlikely to restrict the baby's growth or movements directly. But it may impact blood flow [21]. Then again, maternity clothing is primarily worn for comfort and assurance rather than camouflage [22].
Wearing clothes of the right fabric may avoid skin irritation and allergies during pregnancy [6]. Alternatively, clothing constricting the trunk during pregnancy can hinder physical changes and cause discomfort [23].
Overall, choosing maternity clothes plays a significant role in ensuring comfort during pregnancy.
Psychological Effects of Wearing Maternity Clothes
Well, you can get psychological benefits by wearing those plus-size maternity clothes. For example, they offer comfort and alleviate the discomfort experienced during pregnancy. You can also gain confidence and self-esteem by putting them on your body. And the majority of women believe that what they wear affects how confident they feel [3].
Furthermore, wearing comfortable clothes can promote a relaxed state of mind. So, you can get improved efficiency and output [24].
Styling Tips for Pregnant Women
Here are some tips to help you navigate the world of maternity fashion:
| | |
| --- | --- |
| Tip | Description |
| Invest in well-fitting bras | As your breasts grow during pregnancy, wearing bras that provide adequate support and comfort is important. Look for styles with adjustable straps and supportive underwire. |
| Accessorize your outfits | Adding a statement necklace, scarf, or earrings can instantly raise your outfit and make you feel more put-together. |
| Don't be afraid to layer | Layering is a excellent way to add attribute and visual interest to your outfit. Try pairing a vest over a blouse or cardigan over a dress. |
| Choose clothes that accentuate your bump | Tight-fitting tops and dresses can help showcase your growing belly and make you feel more confident in your changing body. |
No matter your style, there are maternity clothes to look and feel great during your pregnancy. So embrace your bump, and rock those fashionable pregnancy outfits with pride!
Adapting Your Existing Wardrobe: Alternatives to Maternity Clothes
As a budget-savvy mom-to-be, I understand the hesitation to spend in an entirely new attire for just a few months. Luckily, there are ways to adapt your existing wardrobe to accommodate your growing bump.
One popular option is the pregnancy belly band. It's a stretchy fabric worn over the waist to cover unbuttoned or unzipped pants [7]. Another idea is to refashion a maxi dress or a baggy t-shirt into a maternity shirt or top [25][26]. You can also modify a pair of pants by removing the waistband and getting bigger sizes for room to grow [27].
Additionally, you can add an elastic waistband to an old dress to make a new skirt or create a convertible bathing suit [28].
Another option is to embrace loose-fitting and flowy clothing styles, like maxi dresses or tunics. These can be paired with leggings or tights for added warmth and coverage.
| | |
| --- | --- |
| Tip: | Think borrowing clothes from friends or family members who may have recently been pregnant. This is a cost-effective way to try out maternity clothing without committing to a full wardrobe. |
Taking advantage of clothing items with stretchy materials, like knit fabrics or oversized sweaters is also essential. These can be worn well beyond pregnancy and provide comfort and flexibility postpartum.
Finally, don't forget about your accessories! Scarves and statement jewelry pieces can spice up any outfit and draw attention away from clothing items that may feel a bit snug.
Frequently Asked Questions
Do I really need maternity clothes, or can I make do with my regular clothes?
Despite the numerous benefits of maternity clothes, you can still wear regular clothes. But they can be painful for your body.
How do I determine the right size for maternity clothes?
Maternity clothes are typically designed to fit your pre-pregnancy size. So, you can start by selecting your usual size. However, it's always a good idea to refer to the brand's size chart and consider any specific sizing recommendations they provide.
Can I continue wearing my pre-pregnancy jeans during pregnancy?
In the early stages of pregnancy, you can wear your pre-pregnancy jeans with the help of belly bands or extenders. However, as your belly grows, you'll likely need maternity jeans or pants with stretchy panels or adjustable waistbands for better comfort and support.
Can I find maternity activewear for my fitness routine?
Absolutely! Maternity activewear provides support and comfort during workouts. Search for leggings or pants with stretchy panels or adjustable waistbands, supportive sports bras with extra room for breast changes, and tops made from moisture-wicking materials.
What should I consider when shopping for maternity lingerie?
Prioritize comfort and support! Buy maternity bras with wider straps, adjustable closures, and provide ample room for breast growth. These bras with nursing clips or cups can be convenient for breastfeeding. Also, select soft, breathable fabrics that are gentle on sensitive skin.
Conclusion: Are Maternity Clothes Necessary
As you journey through the incredible pregnancy experience, maternity clothes provide comfort, confidence, and style. You can get every clothing style, from appropriate activewear to dressing up for special occasions.
Remember, maternity clothes are not just about clothing; they reflect your journey and are a means to prioritize your well-being. Whether you're staying active, maintaining a professional appearance, or dressing up for special events, maternity clothes empower you to look and feel your best.
Enjoy this time, and let your maternity clothes be a testament to the beautiful journey.
Congratulations on your pregnancy. May your maternity wardrobe inspire comfort, confidence, and joy throughout this remarkable chapter of your life!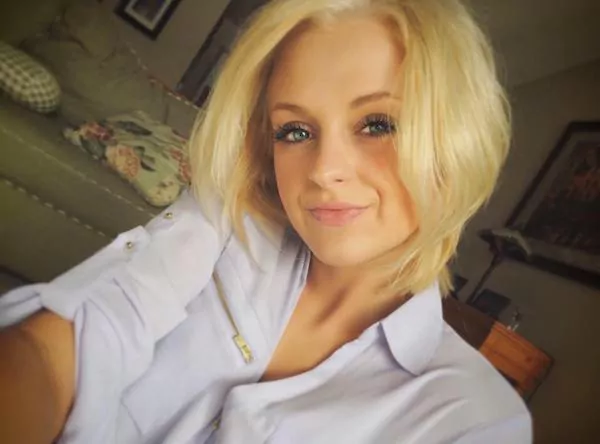 Born in Texas, Jennifer loves to spend time with her kids. Often, she shares her thoughts from the experience of being a mother. She focuses on surprising the Momoutfit readers with incredible information. Her vision is being a better mother, a visionary person.