Being pregnant is a beautiful and transformative experience. But it can also be expensive and unsustainable. With the growing popularity of maternity clothes rental services, moms-to-be now have a stylish and affordable option to dress their growing bodies.
Renting maternity clothes cuts down on costs. It also reduces waste and promotes sustainability. Instead of buying clothes that may only fit for a short period, renting allows for more flexibility and adaptability throughout the stages of pregnancy.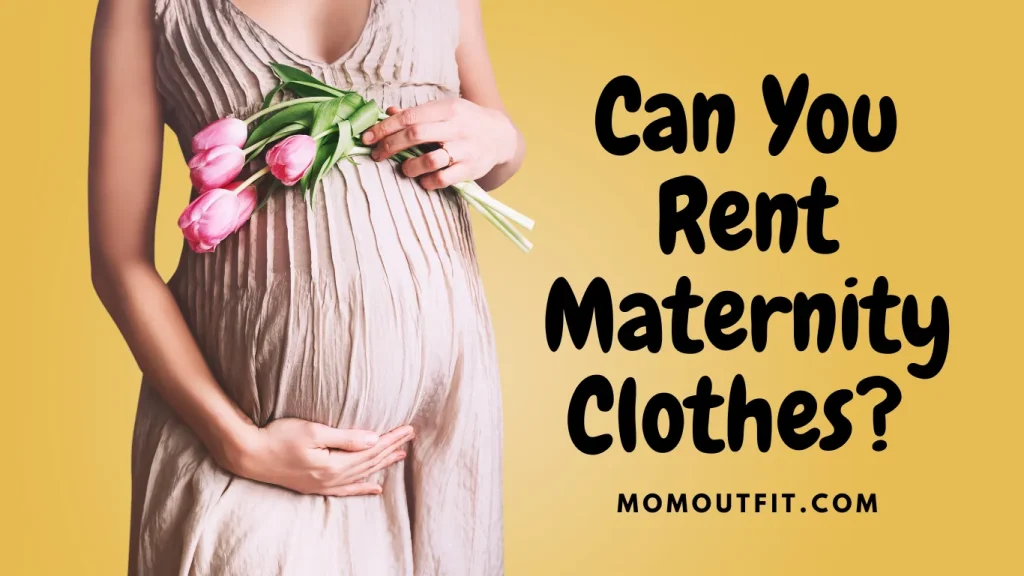 Where to Rent Maternity Clothes
You can find lots of options hen it comes to renting maternity clothes. You can choose between online rental services and local rental shops, each with its own pros and cons.
Online Rental Services
Online rental services are convenient and offer a wide selection of maternity clothing options. They allow you to browse and select clothes from the comfort of your home and deliver them right to your doorstep. Many of these services also offer styling advice and the ability to purchase rented items at a discount.
Local Rental Shops
Local rental shops allow you to try on clothes in person and get a better feel for the fit and style of each item. They may also offer the option to rent clothes for a more extended period. However, they may have a more limited selection and may not be as convenient as online rental services.
Some popular local rental shops for maternity clothes include:
Mommy's Trading Post
Blessings in a Bag
Baby's Bottom Dollar
Whichever option you choose, renting maternity clothes is an innovative and sustainable choice for moms-to-be!
Affordable Maternity Clothes Rental Options
As a mom-to-be, you want to look and feel your best without breaking the bank. Thankfully, renting maternity clothes is an affordable and sustainable option that can help you save money and minimize waste. Here are some budget-friendly maternity clothes rental options to consider:
| | | |
| --- | --- | --- |
| Rental Service | Price Range | Unique Feature |
| Borrow For Your Bump | $25 – $75/month | Lease options available |
| Mine For Nine | $30 – $100/month | Baby shower rental packages |
| Rent The Runway | $30 – $200/month | Designer maternity clothes |
These rental services offer various maternity clothes, including casual, work, and formal attire, at prices that won't break the bank. Some even provide lease options, where you can rent clothes for a more extended period at a lower cost.
In addition to low prices, some rental services offer discounts and promotions to save even more. Be sure to check their websites for special offers before renting.
Renting Pregnancy Clothes for Each Trimester
As your pregnancy progresses, so do your clothing needs. Renting maternity clothes can provide a practical solution for accommodating your changing body.
During the first trimester, comfort is vital. Look for loose-fitting clothes that provide ample room for your expanding waistline. Consider renting maternity pants or leggings with an adjustable waistband as your belly grows.
| | |
| --- | --- |
| Second Trimester | Third Trimester |
| You may notice your regular clothes feeling tight and uncomfortable by the second trimester. Renting maternity clothes with stretchy fabrics and flattering cuts can help you look and feel your best. Consider renting dresses or tops with a wrap style or empire waist that emphasizes your growing bump. | In the third trimester, comfort again becomes a top priority. Look for rental options with soft and stretchy fabrics that provide support where you need it most. Consider renting nursing bras and tops to prepare for postpartum recovery. |
Renting maternity clothes for each trimester can be a game changer, especially for those who don't want to spend much on clothes they'll only wear for a few months.
Stylish Maternity Clothes for Rent
Are you assuming that renting maternity clothes means sacrificing style for affordability? Think again! Many rental services offer many stylish options to make you feel confident and beautiful during your pregnancy.
From trendy and casual to formal and elegant, maternity clothes for hire come in all shapes and sizes. You can find dresses, tops, bottoms, and even outerwear that keep up with the latest fashion trends while accommodating your changing body.
| | |
| --- | --- |
| Rental Service | Style Options |
| Belly Bump Boutique | Designer maternity wear for special occasions |
| Mommylicious | Trendy, casual wear for everyday |
| Rent the Runway | High-end, designer maternity clothing |
Don't be afraid to experiment with different looks and styles. Just because you're pregnant doesn't mean you have to sacrifice your style. With maternity clothes rental, you can keep up with fashion trends without breaking the bank.
"Pregnancy is a magical time in a woman's life. Embrace it with style and grace."
Sustainability Benefits of Renting Maternity Clothes
When it comes to being eco-friendly, every little bit helps. By renting maternity clothes, you make a small but essential step towards a more sustainable future. Here are some of how renting maternity clothes can impact the environment positively:
| | |
| --- | --- |
| Reducing Waste | By renting clothes instead of buying new ones, you are contributing to reducing waste and minimizing your carbon footprint. |
| Conserving Resources | The production of textiles requires a significant number of resources, such as water, energy, and land. By renting clothes, you are reducing the demand for new textiles and conserving these resources. |
| Encouraging Circular Fashion | Renting clothes is a form of circular fashion, a more sustainable way of consuming fashion. Circular fashion aims to keep clothes in use for as long as possible and minimize waste. |
Some maternity clothes rental services also employ sustainable practices, such as eco-friendly fabrics and packaging. By choosing these services, you can further increase your positive impact on the environment.
"By renting maternity clothes, you are not only saving money and time but also making a conscious choice for the planet. Let's work together to create a brighter future for our children."
How to Rent Maternity Clothes
Renting maternity clothes can be a cost-effective and sustainable approach to dressing during pregnancy. According to The Bump and Motherhood Here's how you can rent maternity clothes from various online services:
Le Tote: This service offers a maternity clothing rental subscription with the option to buy. You answer a style questionnaire, browse your personalized wardrobe selections, and select what you'd like to borrow. There's no set return date and you can cancel your membership whenever you like. Maternity memberships start at $79 for four items a month, and go up to 15 items, including accessories, for $129 a month.
Rent The Runway: Here you enter your due date and select styles that suit your bump size. They offer an unlimited monthly rental, where you start off with four items and can make endless swaps throughout the month. You can also do one-off maternity clothing rentals where you borrow a single item for four to eight days. It costs from $94 per month for one shipment of 5 items.
Stitch Fix: This service delivers five brand-new maternity pieces selected according to your style and budget preferences. You've got three days to try everything on and decide what to buy and what to return. There's a one-time $20 styling fee for the personalized wardrobe consultation, which gets deducted from the cost of any clothes you decide to keep.
Nuuly: This service lets you browse its selection of maternity and pregnancy-friendly clothes, select six items you'd like to try, wear them all month and then send them back for your next round of clothes. It costs $88 per month to rent six items.
Motherhood Closet: You can purchase a bundle of gently used designer maternity clothes as a seasonal grab bag, or register for The Clothesline Club and rent any 15 consignment items to wear for one, three, six, or nine months. The Clothesline Club starts at $150 for one month to $450 for a 9-month membership.
La Belle Bump: This service offers Everyday Boxes packed with casual maternity and nursing clothes. Each box is curated by stylists and contains three or five items. A three-item box is $79 per month and a five-item box is $109 per month.
Armoire: This is a clothing rental service that gives members access to high-end clothes for a monthly fee. Armoire offers a three-tier price plan: Get four items for $79 per month ($69 for the first month); rent seven items for $119 per month ($89 for the first month); and the unlimited subscription is $249 per month ($139 for the first month).
Motherhood Rental: This service provides you with three items at a time to wear as much as you'd like. Swap when you're ready for three new looks. The service costs $69/month.
Remember to read the terms and conditions of each service before signing up. Most of these services offer free shipping and returns, and some even offer insurance for minor damages.
Tips for Renting Maternity Clothes
Are you considering renting maternity clothes but not sure where to start? Here are some tips to help you make the most of your rental experience:
Know your size: Take accurate measurements of your changing body to ensure a proper fit. Most rental services provide sizing charts and offer size exchanges.
Read the rental policies: Familiarize yourself with the rental period, late fees, and return policies before selecting.
Check customer reviews: Browse reviews from other customers renting similar items to get a sense of fit and quality.
Care for the clothes: Follow the instructions provided by the rental service to ensure the clothes remain in good condition and avoid additional charges.
Consider add-on services: Some rental services offer personal styling advice or the ability to purchase rented items at a discount. Take advantage of these services to enhance your rental experience.
"Renting maternity clothes is not only a practical choice but also a stylish one. Embrace your changing body and enjoy a wardrobe that adapts to your needs."
Can You Rent Maternity Clothes: FAQs
Are you considering renting maternity clothes but still have some questions? Read the answers to our most frequently asked questions below:
Can I rent plus-size maternity clothes?
Yes, many rental services offer a range of sizes to accommodate different body types. Be sure to check the sizing charts and policies before renting.
How does the rental process work?
The exact process varies depending on the rental service. Still, typically you select the items you want to rent, choose the rental period, and pay the rental fee. The clothes are shipped to you, and you can return them at the end of the rental period.
Is renting maternity clothes more expensive than buying them?
It depends on your situation, but renting maternity clothes can generally be more cost-effective than buying new ones. Many rental services offer affordable options, and you can avoid the expense of purchasing a whole new wardrobe for a relatively short period.
What if I damage or stain a rented item?
Most rental services have policies in place for damaged or stained items. Read the rental agreement carefully before renting and be mindful when wearing and caring for the clothes.
Can I purchase a rented item if I decide to keep it?
Some rental services offer the option to purchase a rented item at a discounted price if you want to keep it. Check with the rental service to see if this is an option.
Do rental services offer maternity clothes for special occasions?
Many rental services offer options for special occasions, including designer or high-end maternity wear.
Still, have questions? Contact your chosen rental service or visit their website for more information.
Conclusion
Congratulations, moms-to-be! You have discovered a stylish and affordable way to enjoy your pregnancy fully. You can maintain the latest fashion trends by renting maternity clothes without breaking the bank.
Not only is renting maternity clothes budget-friendly, it is also a sustainable option for the environment. You're minimizing waste and reducing your carbon footprint by choosing to rent instead of buy.
Choose Your Style, Your Way
Explore the options for renting maternity clothes and find the perfect fit for your needs. You can choose from local rental shops or online rental services, whichever suits your lifestyle best.
Customize your rental experience by choosing from various styles available for every trimester of your pregnancy. From casual to formal, there are options to fit every occasion.
Tips for a Hassle-Free Experience
Read rental policies carefully and choose the right size for the perfect fit. Research reviews from other customers to make informed decisions before making your selection. Don't forget to take care of your rented clothes properly, following any care instructions provided.
Some rental services offer additional benefits, such as personal styling advice. Take advantage of these services to make the most of your rental experience.
Embrace Your Pregnancy in Style
Don't let a growing belly keep you from feeling confident and beautiful. You can feel your best throughout your pregnancy with the option to rent maternity clothes.
So go ahead, and embrace your pregnancy and motherhood in style. Try renting maternity clothes for a sustainable, affordable, and fashionable experience you won't regret.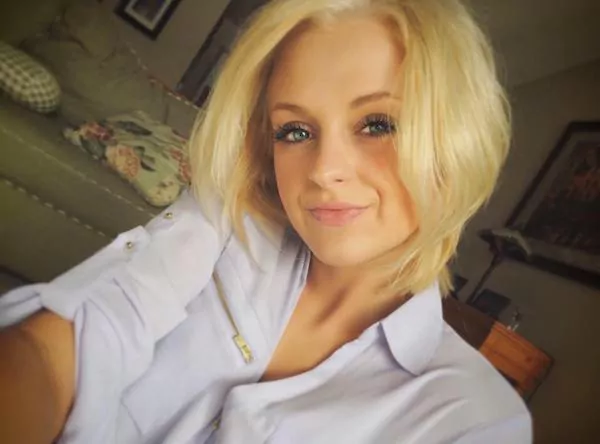 Born in Texas, Jennifer loves to spend time with her kids. Often, she shares her thoughts from the experience of being a mother. She focuses on surprising the Momoutfit readers with incredible information. Her vision is being a better mother, a visionary person.